Meet Our Organizers
Niels Lan Doky, Denmark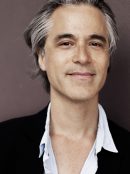 Location: Copenhagen, Denmark     
Participating Years: 2014 – 2015
Event focus: Improvisation
Niels Lan Doky was born into a family of professional musicians: his Danish mother, a famous singer in 1950s Denmark, and his Vietnamese father, a guitarist, performed together in Paris for many years before settling in Copenhagen to raise their family. Listening as his father played Francisco Tárrega's "Recuerdos de la Alhambra" was a defining moment for 5-year-old Doky, and it led him to start guitar lessons at age 7. By 11, he had switched to piano, and to learn new tunes, he would sit in on Sunday jam sessions at a local jazz club. After hearing him play, one of the performers at the club offered Doky a job. At age 13, Doky had found his calling.
His timing was fortuitous: Copenhagen has a long history of jazz appreciation, beginning in the 1920s and growing steadily as many famous American jazz musicians found it a welcoming place to perform. But World War II intervened, cutting off visiting artists, and the Nazi occupiers outlawed jazz. Rather than being stifled, jazz became the voice of underground resistance, producing a crop of exciting, homegrown jazz musicians that flourished after the war. Adding to the mix were many prominent African-American jazz musicians drawn to the free and open society of Copenhagen. Some, like saxophonists Dexter Gordon and Ben Webster, stayed for years. A young Doky found himself playing with—and being mentored by—the legendary trumpeter and bandleader Thad Jones. Doky credits Jones for many valuable lessons, such as his advice on the very first night they played together: "Listen to the other members, don't just listen to your own ears." He also credits Jones for securing his acceptance, at age 17, to the Berklee College of Music in Boston.
After graduating from Berklee, Doky spent the next three decades as a professional musician commuting between New York and Paris. He returned to Copenhagen in 2011, where he currently performs and records, sometimes with his brother and well-known bassist, Chris Minh Doky. He has also branched out as a writer, actor, and impresario on the local jazz scene, with a particular interest in how techniques from jazz improvisation can be applied to positively affect other areas of life.
Doky led International Jazz Day celebrations in 2014 and 2015 at The Standard Jazz Club in Copenhagen. Reflecting his multidisciplinary interests, both events included discussion and performance components and were webcast live worldwide. The 2015 program featured a seminar based on his book, Improvisation: In Music, At Work & In Life, followed by performances by Doky and other musicians. UNESCO Artist for Peace Marcus Miller even made a special appearance via webcam to greet the participants.