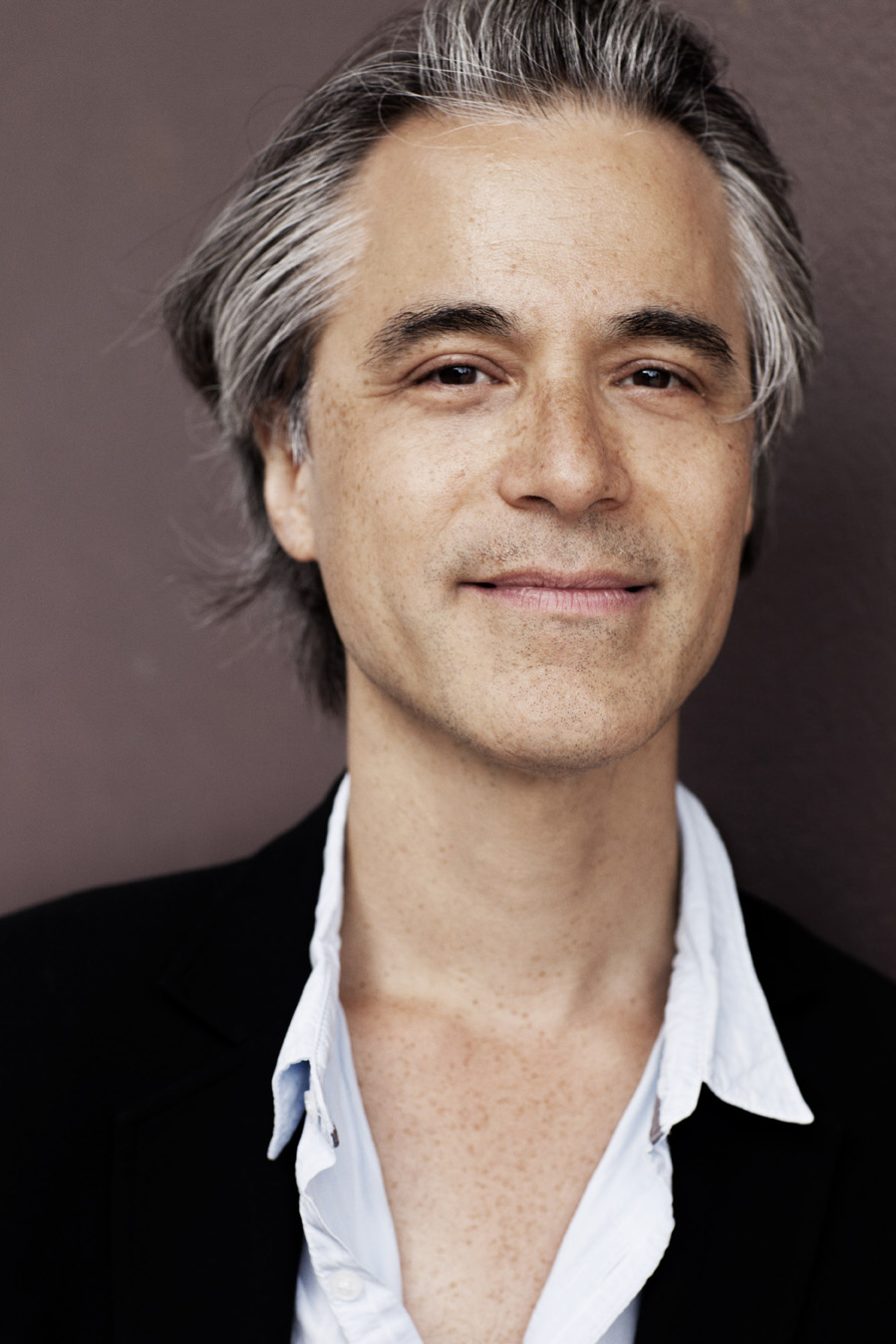 Niels Lan Doky is a renowned Danish jazz pianist and composer based in Copenhagen. He leads the nonprofit Niels Lan Doky International Jazz Collective, which presents unique jazz performances across the globe featuring acclaimed musicians from North America, Europe and South America.
---
Niels Lan Doky was born into a family of professional musicians: his Danish mother, a famous singer in 1950s Denmark, and his Vietnamese father, a guitarist, performed together in Paris for many years before settling in Copenhagen to raise their family. Listening as his father played Francisco Tárrega's "Recuerdos de la Alhambra" was a defining moment for 5-year-old Doky, and it led him to start guitar lessons at age 7. By 11, he had switched to piano, and to learn new tunes, he would sit in on Sunday jam sessions at a local jazz club. After hearing him play, one of the performers at the club offered Doky a job. At age 13, Doky had found his calling.
His timing was fortuitous: Copenhagen has a long history of jazz appreciation, beginning in the 1920s and growing steadily as many famous American jazz musicians found it a welcoming place to perform. But World War II intervened, cutting off visiting artists, and the Nazi occupiers outlawed jazz. Rather than being stifled, jazz became the voice of underground resistance, producing a crop of exciting, homegrown jazz musicians that flourished after the war. Adding to the mix were many prominent African-American jazz musicians drawn to the free and open society of Copenhagen. Some, like saxophonists Dexter Gordon and Ben Webster, stayed for years. A young Doky found himself playing with—and being mentored by—the legendary trumpeter and bandleader Thad Jones. Doky credits Jones for many valuable lessons, such as his advice on the very first night they played together: "Listen to the other members, don't just listen to your own ears." He also credits Jones for securing his acceptance, at age 17, to the Berklee College of Music in Boston.
After graduating from Berklee, Doky spent the next three decades as a professional musician commuting between New York and Paris. His collaborations during that time read like a directory of jazz icons, including Clark Terry, Oscar Peterson, Joe Henderson, Branford Marsalis, Johnny Griffin, Steve Coleman, Slide Hampton, Ray Brown, Marcus Miller, Terri Lyne Carrington, Diane Reeves, Jamie Cullum, Roberta Gambarini and many others. His prodigious recorded output, which includes over three dozen albums as a leader, has earned him praise as "intelligent, imaginative and wonderful," (Ingrid Strömdahl, Svenska Dagbladet), "one of the most important pianists that European jazz has given us in the last 45 years" (Andrés Garrido, El Diario) and "the best pianist of his generation" (Sugita Hiroki, Swing Journal). Doky returned to Copenhagen, where he currently lives, in 2013.
In addition to serving as a leading figure on the international jazz scene, Doky has long been committed to making a positive impact on the Danish cultural ecosystem. He was instrumental in arranging for the permanent reopening of Jazzhus Montmartre, the famed Copenhagen jazz club and favorite haunt of expatriate American jazz masters like Stan Getz, Dexter Gordon and Ben Webster, in 2010. Upon resuming his residency in Denmark three years later, Doky opened The Standard Jazz Club and restaurant in partnership with famed restaurateur and New Nordic Cuisine innovator Claus Meyer. For his able representation of Denmark on the world stage, and his prodigious contributions to jazz, he was made a Ridder af Dannebrog in 2010 by Her Majesty Queen Margrethe II of Denmark, leading to his informal sobriquet "the knight of jazz."
As an individual and as an artist, Doky exemplifies the mission and values of International Jazz Day. From his cross-cultural identity to his intercontinental career as a pianist, composer and bandleader, he relishes the diversity of thought and expression that jazz offers. In 2017, Doky enshrined that ethos in a special group, the nonprofit Niels Lan Doky International Jazz Collective (NLD IJC). Led by Doky and comprised of musicians from Europe, North America and South America, the NLD IJC aims to expand the worldwide appeal of jazz music through fresh, one-of-a-kind performance experiences. To date the ensemble has presented its programs at prominent venues in the greater Copenhagen area such as the National Museum of Denmark, Louisiana Museum of Modern Art, Hotel d'Angleterre, Sølyst and Nørrero Theater.
In honor of the 10th Anniversary of International Jazz Day in 2021, on April 30 the NLD IJC will present a special stop on their spring concert hall tour of Denmark, at the Musikhuset Aarhus' renowned Symphonic Hall. The evening program will feature Doky performing alongside jazz legends Billy Cobham, Randy Brecker, Bill Evans and François Moutin, and will be streamed live to viewers worldwide.