Associazione Fano Jazz
Italy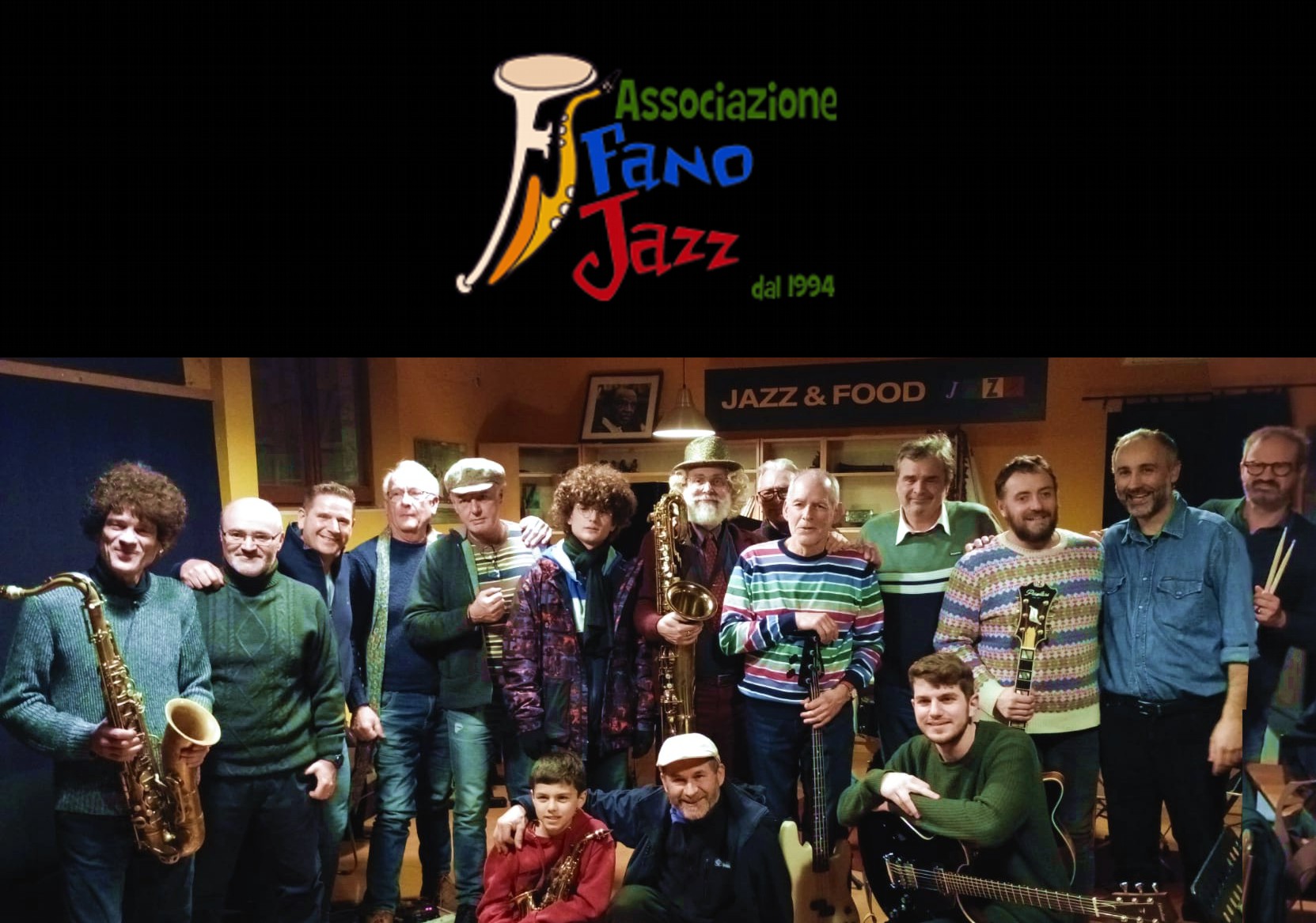 Tell us a little about your organization's mission.
The Fano Jazz association was born in 1994 with the aim of spreading and promoting the music, language and culture of Jazz in every area. All the initiatives of our long history have been carried out through the volunteering of many enthusiasts and musicians.
In the years 1995 to 2008, we organized a summer festival (almost a month, the longest in Europe) attended by the best musicians in the world (including Michael Brecker, McCoy Tyner, Benny Golson, Steve Turre, Greg Osby, Javon Jackson, Jon Faddis, James Carter, Milt Jackson, Gary Burton, Paquito De Rivera, and many many others). The festival had the support of the Municipality of Fano and the Marche Region. Then, when the festival changed hands, our activity continued in the social and educational spheres, bringing jazz to school children (aged six and up), to young people and supporting young musicians, also organizing courses, workshops and periodic jam sessions (we have one a month since about ten years ago) to allow those who are at the beginning of their musical training to compete and learn from those who have years of experience or are even professionals. In doing so, we have also brought many people closer to this music (since all our initiatives are free and open to everyone, even non-members).
Our Mission, which we care about with all our hearts, is to spread the knowledge and love for this music, touching all generations and uniting all kinds of people together.
When have you celebrated International Jazz Day before?
2017
Why does your organization celebrate International Jazz Day?
Our organization wishes to participate in the International Jazz Day because, after so many years of fieldwork, we wish to be part of an international movement dedicated not only to making this language and this type of musical expression known, but, above all, to celebrate and disseminate, even in an institutional way, the values that animate it and that form a culture of peace, sharing, creativity, joy and brotherhood and inclusiveness among peoples.
Tell us about a favorite memory from International Jazz Day
For many disparate reasons we have often failed to organize us to be able to officially participate in this event, although every year, on this occasion we have carried out small local initiatives; our organization is small and our forces are limited. In 2017, to participate, we joined the Marche Region to create an event that took place in the city of Macerata. We have sent our official group (The Real Groovers) which has been representing us for over thirty years (and of which I have been a member since then as founder and saxophonist) to play in a concert in the central square under the arcades of the historic centre of Macerata. It was a great emotion, since Gerry Mulligan performed in that place about forty years ago. Furthermore, since the event was part of the International Jazz Day, there was an international atmosphere, full of enthusiasm, of joy; so many passionate people, so many young people who had come there for this. It was a great joy and a wonderful evening of music. An atmosphere so full of energy that inevitably even our music reverberated it!
How do you think jazz can improve people's lives?
Jazz is not just a musical style, a language, it is a culture in whose background are found the roots of inclusiveness, respect, tolerance, collaboration and creativity. It is a living music, because it is never the same: it is created in the moment and lives off the energy and magic of the moment. It becomes a bridge between people, between musicians and between musicians and listeners. It's all together that creates the magic of music. So, jazz teaches us respect and collaboration, since it is made of interplay, of collective and simultaneous construction of music; jazz brings, without much discussion, attention to people's feelings, emotions, without other distinctions of culture, social background, race, origin: we are together to make and listen to this music that unites us. Jazz is improvisation, instant creation and, especially in today's world, this is particularly important, as it pushes people to think for themselves, to be creative. But to be so, it is necessary to know, since there is no invention without knowledge. Therefore, this music simultaneously promotes all these values and, for this reason, I believe it is a fundamental value of our culture.