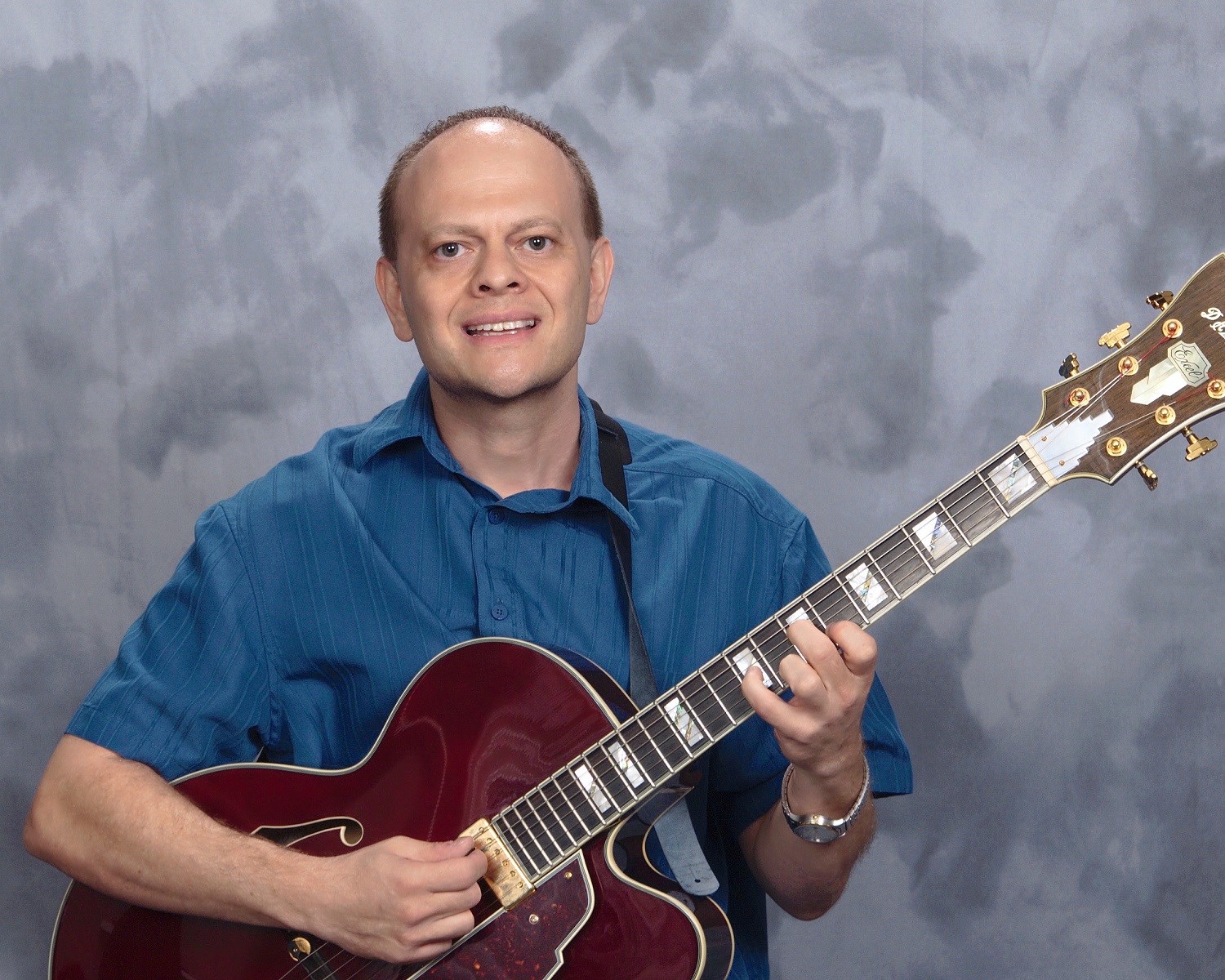 Eugene Shapiro is a jazz guitarist, composer, educator and bandleader based in Las Vegas, Nevada, USA. He currently leads the Shapiro Project, a jazz quartet that is active on the Las Vegas scene, and teaches at the College of Southern Nevada. Shapiro has organized programs for the annual celebration of International Jazz Day since 2016 at venues including the West Las Vegas Library, the Winchester Cultural Center and The Smith Center, with an emphasis on reaching members of the local community. Read on to learn more about Shapiro's ongoing quest to raise the profile of jazz music in his local community.
---
"I can not imagine my life without jazz music in it."
What does jazz music mean to you? To your community?
Jazz music is the way of life for me. I dedicated my life to playing, composing, promoting, and teaching jazz music. I can not imagine my life without jazz music in it. It is a wonderful, sophisticated, groovy, exciting, danceable, catchy, inspiring, liberating, swinging music! In Las Vegas, where jazz–especially traditional straight-ahead jazz–is not as popular as in other parts of the US, I have tried to promote and educate audiences about it for over 17 years.
Why are you celebrating International Jazz Day? Why is it important?
I am celebrating International Jazz Day because it is important to acknowledge and promote this original American art form that became a global phenomenon. We also need to educate kids about it, so that the jazz lives on!
What would you like to see happen through this day – short term and long term?
I would like this day every year to be a celebration of jazz, past, present and future. Long term, I would like it to be extended to a weeklong event.
Jazz Day 2020 Virtual Submission