Associazione Non-Profit "Amici Jazz San Severo"
Italy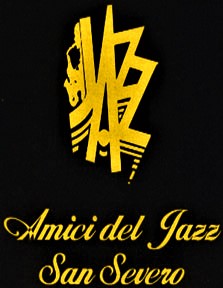 The Associazione Non-Profit "Amici Jazz San Severo" is a charitable organization located in San Severo in the Italian region of Puglia, founded by Italian jazz artist Antonio Tarantino, which produces the annual San Severo Winter Jazz Festival. The organization celebrated International Jazz Day for the first time in 2022 with a special edition of the festival featuring saxophonist Pasquale Innarella's Go_Dex Quartet. Learn more.
---
"Jazz music is life, desire to live in a free world without borders."
Tell us a little about your organization's mission
The nonprofit association ""AMICI DEL JAZZ – SAN SEVERO"" was founded in 1994 at the behest of Antonio Tarantino, president and artistic director, with the aim of promoting and fostering artistic and cultural events and offering a wider audience a broad panorama of Jazz music.
Why does your organization celebrate International Jazz Day?
This year (2022) is the first time because the date of the San Severo Winter Jazz Festival event coincides with that of the International Jazz Day. In the other years I always went to Rome.

Tell us about a favorite memory from International Jazz Day
Jazz music is life, desire to live in a free world without borders, it is brotherhood to share the magic of this music together.
How do you think jazz can improve people's lives?
Because its expression is free and rich in human history.