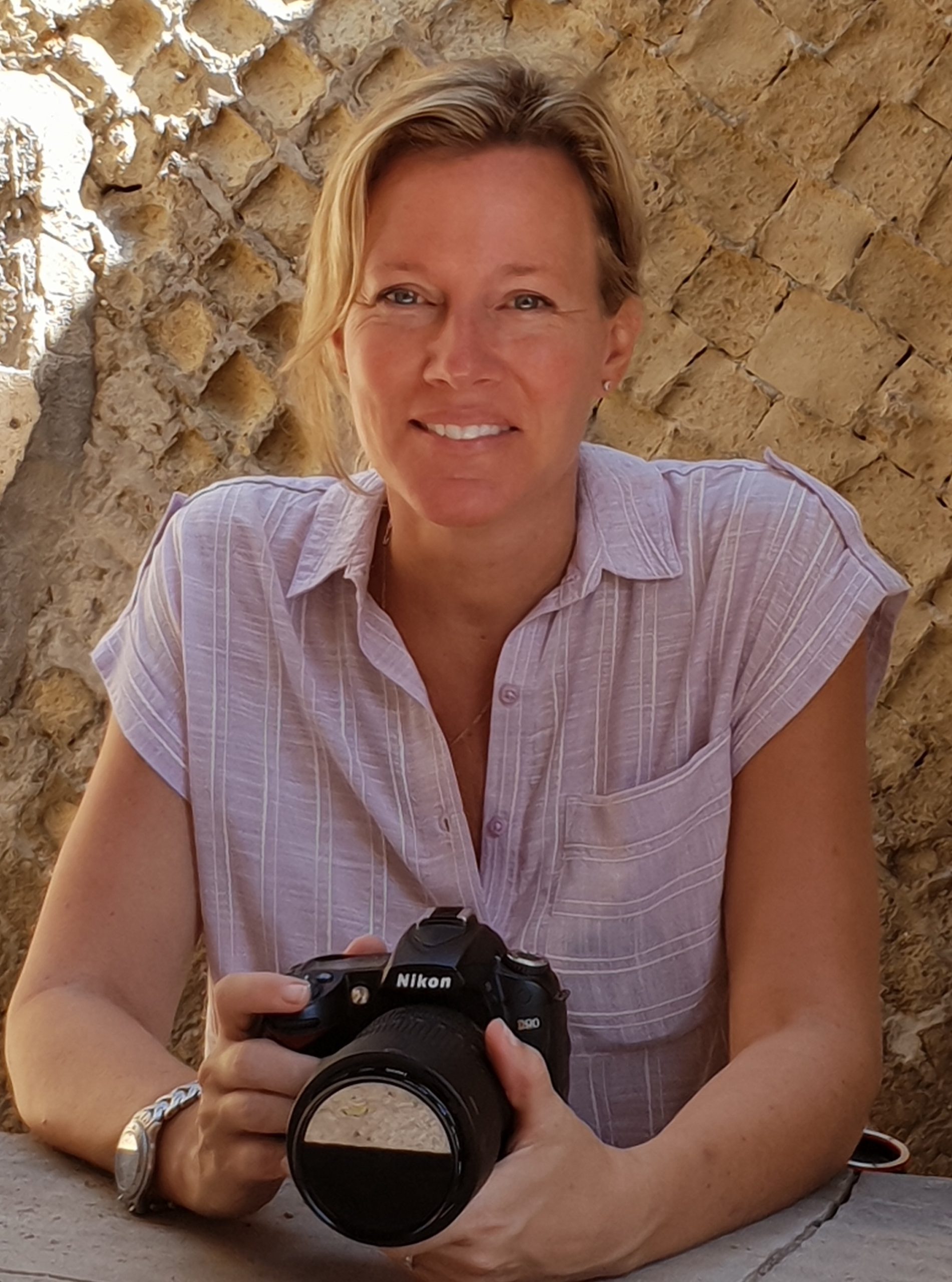 Lana Sorrento is a writer, traveler and event producer based in Capri, Italy. A veteran concert presenter who has worked with jazz musicians across the United States and Europe, Sorrento curates a range of live music programming in her adopted home, including MiddleSea Jazz, which she describes as "committed to awakening and revealing a deeper meaning for jazz and artistic life." Sorrento has presented International Jazz Day programming since 2018.
---
Organizer Lana Sorrento sees International Jazz Day as much more than an opportunity to celebrate great live music. When the photographer, world traveler, charity administrator, producer, author and music lover curated her first Jazz Day event in 2018, she immediately felt part of something universal.
Sorrento's initiation as an International Jazz Day organizer took place in the Mediterranean country of Malta, on the island of Gozo. It was an auspicious moment for Malta, whose capital, Valletta, had recently been named Europe's Capital of Culture for 2018. As Sorrento notes, the selection "attracted a tourist population greater than the country's resident population. I considered it a good place for a truly international event."
"I believe jazz is an international language, art and a symbol of global unity that should be expressed to all people."
The Gozo program, which Sorrento produced with her concert production company MiddleSea Jazz, featured an international trio of musicians performing an improvised, unrehearsed set for patrons at a local restaurant. The setting allowed attendees to learn about the improvisational foundations of jazz music. "One of my goals was to let the audience gain an understanding of what occurs when jazz musicians come together and walk on stage without ever playing together previously," Sorrento says. The concert emphasized casual, personal interaction between the audience and musicians, and listeners were invited to observe the musicians discussing tune selections and arrangements prior to the show.
In addition to introducing her community to the unique entertainment of live jazz, Sorrento is excited to promote the music's values—a mission that lies at the heart of International Jazz Day. Writes Sorrento, "Jazz is the only music form which is not solely from one race or nationality, but rather, it is from a combination of individuals of different races, heritages, and traditions. Even 100 years ago in cities throughout the world where individuals of different races, ethnicities, and economic classes segregated themselves, jazz became a means [of] blending these world citizens together. I believe jazz is an international language, art and a symbol of global unity that should be expressed to all people."
Thanks to Lana Sorrento for her commitment to this special music and its positive message! Be sure to learn more about her work at selfcreatinglife.com or middleseajazz.com.