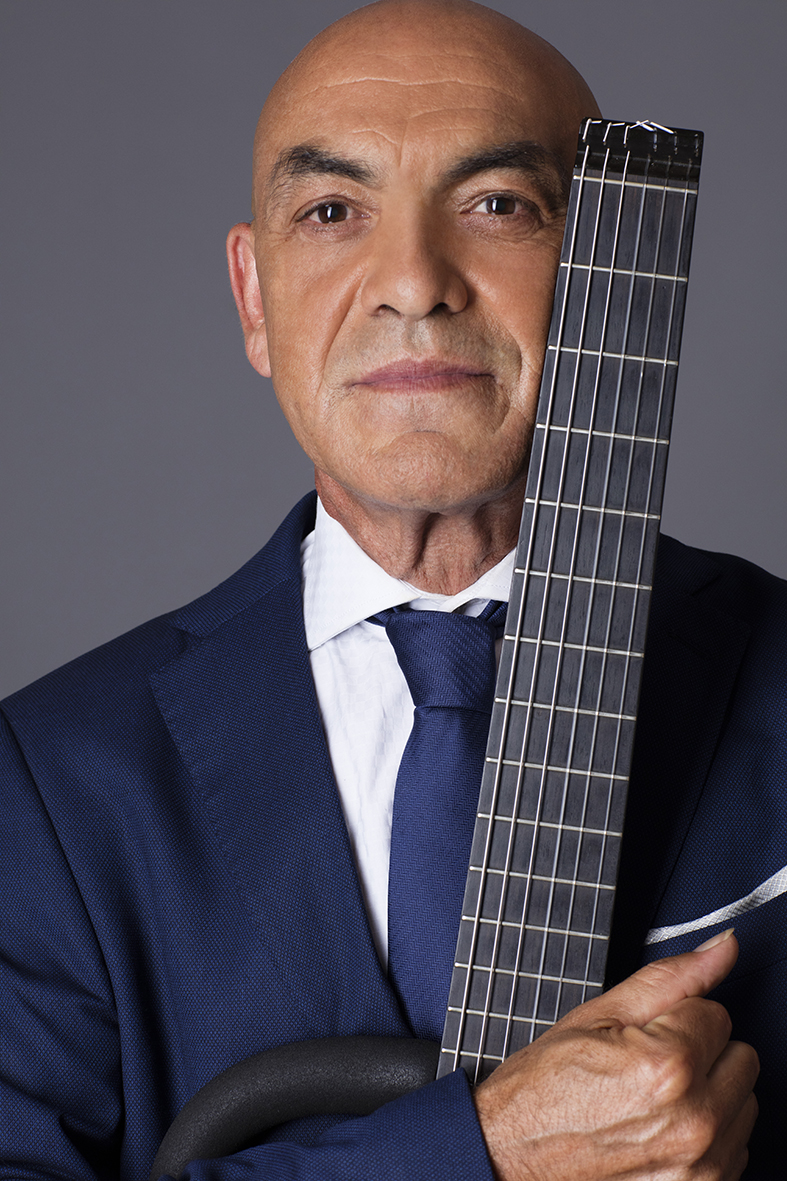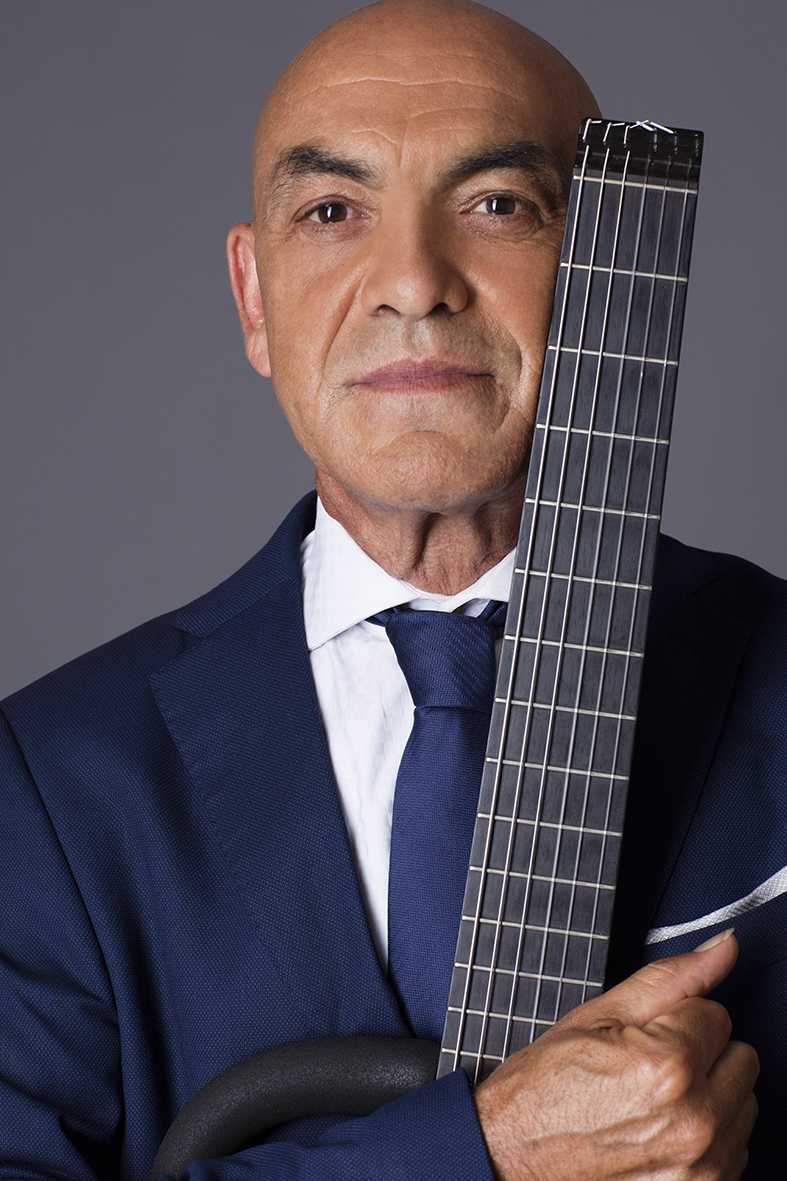 Alegre Corrêa is a GRAMMY Award-winning guitarist who combines nearly five decades' worth of acclaimed performances on the world stage with a profound commitment to preserving and advancing the music of his native Brazil–including by waving high the standard of International Jazz Day. Read on to learn about Correa's life and storied career. 
---
Completely self-taught, Corrêa began his career in 1973 at the age of 13, playing guitar in local dance bands. The next two decades saw him form a slew of groups with prominent Brazilian musicians, including accordionist Luiz Carlos Borges and saxophonist/flautist Letieres Leite.
Corrêa's first major recognition came with his win at the 1987 FAMPOP festival in Avaré, Brazil, where he was recognized for his composition "Terça-feira." A string of successful albums and high-profile performances followed, including his solo debut, "Infância," in 1993 and multiple collaborations with legendary Brazilian multi-instrumentalist Hermeto Pascoal. 1993 also marked the beginning of a longstanding association with renowned Austrian pianist, composer and bandleader Mathias Rüegg, who supported the production of "Infância" and later invited Corrêa to join his Vienna Art Orchestra. Corrêa would perform with the VAO, one of the most famous groups in European jazz, on their landmark 2000 live recording "All That Strauss."
Corrêa enjoyed increasing notice through the early 2000's both as a solo artist and from projects with a range of Brazilian and international musicians. He received Austria's Hans Koller Preis twice, once in 2002 for Best Album of the Year (for "Mauve") and again in 2003 as Musician of the Year. In 2003 he and his group appeared at the Vienna Opera with bossa nova pioneer João Gilberto as part of Jazz Fest Wien, and received a special tribute from the state secretary of culture in his native Rio Grande do Sul, Brazil.
After joining jazz fusion icon Joe Zawinul's group–the Zawinul Syndicate–in 2005, Corrêa established himself as a major figure on the international jazz scene, recording and traveling with Zawinul for appearances in the United States, Greece, Italy, Lithuania, Estonia, Hungary, Dubai, Switzerland, Germany, Japan, Sweden, South Korea, Austria and Canada, among other locations. In addition to contributing his signature sound on guitar, Corrêa also showcased his skills on percussion and the Afro-Brazilian berimbau. He shared in the Zawinul Syndicate's 2009 GRAMMY Award win for Best Contemporary Jazz Album for their 2008 effort, "75"–Zawinul's last before his death.
Corrêa has leveraged his stature as one of the most dynamic and syncretic guitarists working today to promote and support Brazilian music and culture, including young Brazilian artists. Recent years have seen him set up a recording studio dedicated to assisting in the development of Brazilian music and work with rising stars like vocalist Denise Fontoura, composer François Muleka, keyboardist Fagner Wesley and harmonicist Gabriel Grossi, to name a few. In 2014 he dedicated a large part of the year to curating and producing the inaugural Festival Sonora da Ilha in the Brazilian city of Florianópolis and many events at Club 55. His prodigious recorded and performance output has helped to raise the profile of Brazilian cultural heritage the world over.
Corrêa's contributions to International Jazz Day extend his commitment to making a positive impact through his music. Beginning in 2019, he has helped to spread the message of International Jazz Day by recording videos in his native Portuguese for multiple special Lusophone Jazz Day events worldwide. He also brought Jazz Day to Portuguese speakers around the world with a video about the importance of Jazz Day and its message of global peace. Most recently, Corrêa participated in an incredible virtual rendition of "Café Oran," led by Senegalese bassist/vocalist Alune Wade and featuring an international host of artists, for the International Jazz Day 2021 All-Star Global Concert.
Today, Corrêa continues to perform and record with his European group, the Alegre Corrêa Sextet, currently comprised of bassist/vocalist Alune Wade (Senegal), saxophonist Gerald Preinfalk (Austria), keyboardist Fagner Wesley (Brazil), drummer Matheus Jardim (Brazil) and harmonicist Bertl Mayer (Austria). He is currently producing and recording a new album alongside renowned fellow Brazilian musicians Michael Pipoquinha (bass), Serginho Machado (drums), Jota P (sax/flute), Gabriel Grossi (harmonica), Eduardo Farias (piano/arranges) and Gabriel Vieira (violin).