Meet Our Organizers
Alegre Correa, Brazil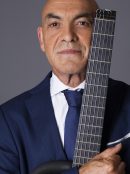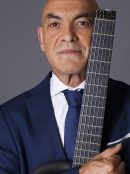 GRAMMY Award winner Alegre Corrêa began playing music and composing in Brazil, where he built his career writing and performing. Dividing his time between Brazil and Austria, Alegre has recorded 13 solo albums as a composer, arranger and an instrumentalist, as well as playing with the Hannover Orchestra (ALE), Tonkünstler Orchestra (AUS), Bruknerhaus Orchestra and Tonkünstler Orchestra at the Musikverein in Vienna.
In 2019, Corrêa is helping to spread the message of International Jazz Day by recording videos in his native Portuguese for some special Lusophone Jazz Day events worldwide. He is also bringing Jazz Day to Portuguese speakers around the world with a video about the importance of Jazz Day and its message of global peace.