Music of Tom Hoffmann – West Coast Jazz
USA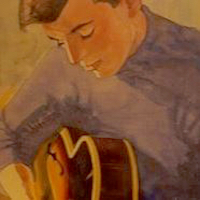 Location: Mariposa, California, USA
Years active: 2012 – present
Event focus: Performance, education, community outreach
Music of Tom Hoffmann – West Coast Jazz is a nonprofit organization based in Central California that seeks to "present, perform and preserve" the music of late multi-instrumentalist and composer Tom Hoffmann as well as others from the Mariposa music scene. By organizing and sponsoring concerts, festivals and other community-based programming, Music of Tom Hoffmann (MTH) provides area residents with musical inspiration and cultural enrichment that resonate far beyond this town of just over 2,000 people.
MTH founder Sharon Hoffmann views International Jazz Day as an opportunity not only to bring world-class entertainment to her fellow citizens, but also to promote community cohesion and economic growth. She notes, "Arts can bring a community many benefits, from fostering local pride to creating opportunities for recreation, or even mitigating cultural or racial tensions…[they] can also serve as a powerful economic engine, bringing needed jobs and dollars into communities. We strive for these things and more."
Inspired by Tom Hoffman's career as an accomplished music educator, MTH strives to engage with students whenever possible, curating educational workshops and promoting the "collaborative and unifying qualities" of jazz music. The organization also uses its programming to raise funds in support of music education, with a focus on opportunities for youth.
An International Jazz Day partner since the celebration's inaugural year, MTH recruits jazz musicians from nearby Merced and Manteca, California for performances at local clubs, restaurants and public venues, bringing players like guitarist Mikel Soria, trumpeter Greg Christiansen, and bassist John Ady to area audiences. Partnerships with municipal authorities and local business owners have produced programs at Mariposa High School and Mariposa Arts Park, an outdoor green space built to host free concerts. In spite of scant funding and an all-volunteer team, the scale of MTH's celebrations has continued to grow in recent years, bringing in large-format groups like the Creole Jazz Kings and the Ernie Bucio Little Big Band and yielding a collaboration with the University of California Merced.
In 2018, the organization's efforts culminated in its biggest Jazz Day celebration yet with the launch of the Mariposa Jazz Fest at the town's high school. This free event featured the United States Air Force Band of the Golden West's Commanders Jazz Ensemble. The 18-piece group performed compositions by guitarist Pat Metheny, saxophonist Willie Maiden, and the group's namesake, Tom Hoffmann.
For MTH, the most compelling reason to celebrate International Jazz Day lies in the music's positive message. When asked why she continues to organize, year after year, founder Sharon Hoffmann replies simply, "To bring joy to others."