Birmingham Public Library
USA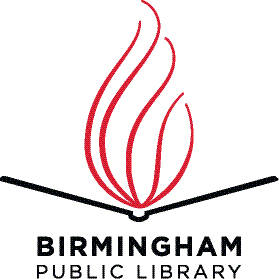 "Music bridges wealth disparities, educational barriers, differences in age, our multitude of identities, and all the other ways that we end up divided from each other."
Tell us a little about your organization's mission
The mission of the Birmingham Public Library is to provide the highest quality experience to our community for lifelong learning, cultural enrichment and enjoyment.
Why does your organization celebrate International Jazz Day?
Jazz is special to Birmingham, AL, being home to acclaimed jazz musician Sun Ra. And this is a history of Birmingham (and Alabama) that often gets neglected. Now, there are two European filmmakers that we helped with research for their upcoming documentary about Sun Ra. This music has a local history that continues to bring in people today and foster community here in our city. We want to foster that community, too. That is why we celebrate International Jazz Day.
Tell us about a favorite memory from International Jazz Day
This is our first, so we are excited to give a platform to a talented local artist on this day of international celebration!
How do you think jazz can improve people's lives?
While everyone may not communicate in the same language, everyone can feel the same rhythm and beat of the music. That universal connection creates a space to feel and process our world in an understanding enclave separate from everything else. Music bridges wealth disparities, educational barriers, differences in age, our multitude of identities, and all the other ways that we end up divided from each other. The history of jazz music encapsulates that perfectly. By listening to jazz music and understanding its history and origins, jazz music can improve people's lives by bringing us together and allowing us to freely express ourselves.