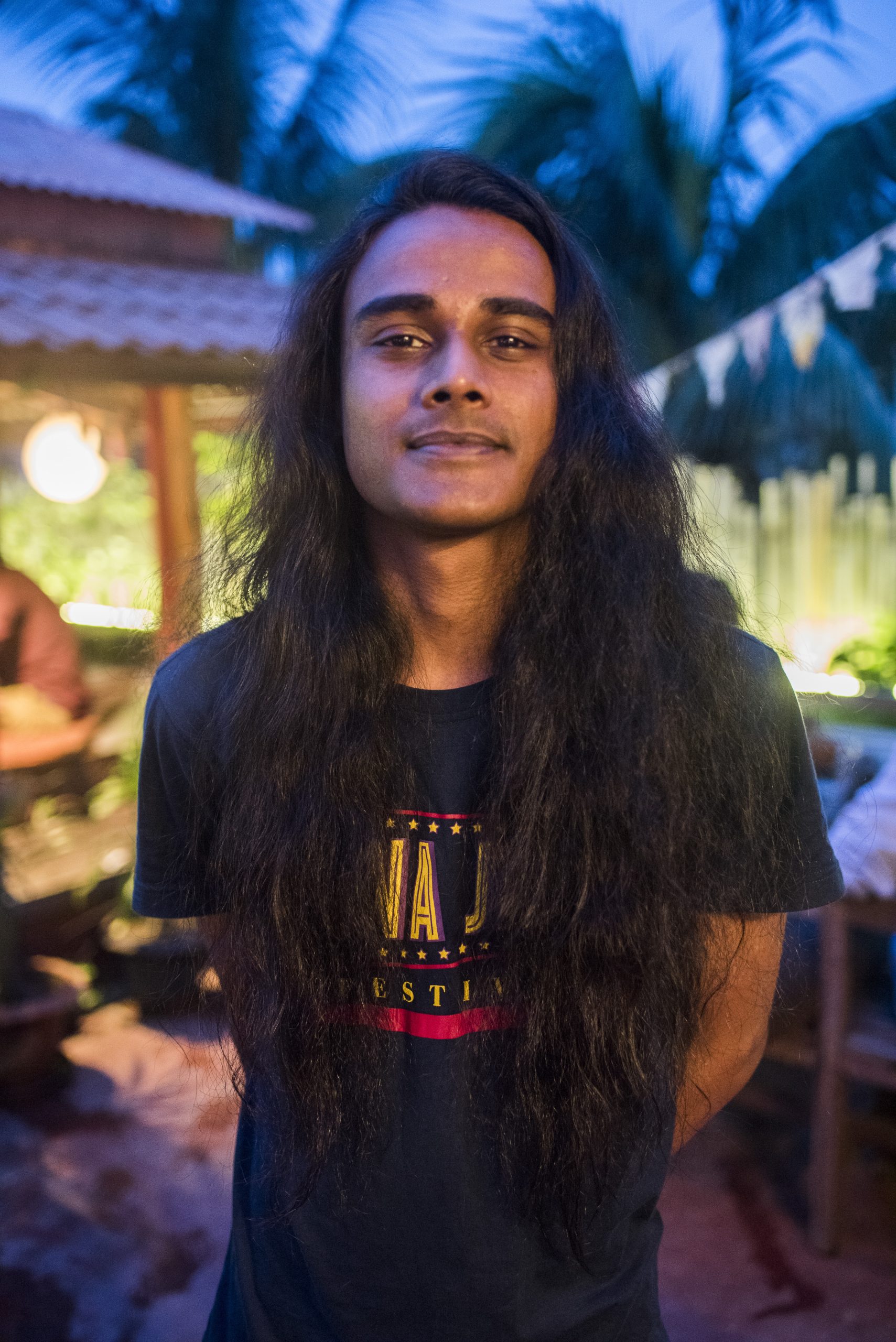 Towfiq Arifin Turjo is a drummer and session musician based in Dhaka, Bangladesh who has been organizing for International Jazz Day since 2014. He is primarily known for his work with 42 and the Robert Russell Trio.
---
Towfiq Arifin is said to be one of the Jazz pioneers in Bangladesh. Up until 2013, jazz was only celebrated in small groups in Dhaka's cafes and restaurants. In 2014, Towfiq, along with other musicians of the circuit organized the first ever International Jazz Day Concert in Bangladesh at Bangladesh Shilpakala Academy, a renowned venue in the capital. From then on, Towfiq Arifin has been organizing International Jazz Day concerts every year till 2019. The Covid-19 pandemic has put a temporary halt to the event, but his efforts to celebrate the occasion remain relentless.
Arifin has performed with artists ranging from local pop/rock bands to internationally acclaimed jazz musicians. He started as a self-taught drummer at the age of 14 and developed his unique, eclectic sound over the years with the help and support of many incredible local musicians and educators.
In 2014, Mariano Abello, Executive Director of Jazz Education Abroad (JEA) visited Dhaka to perform at the Dhaka University. Arifin accompanied Mariano as a drummer and played one of his first jazz shows in front a grand audience of 1,200.
The performance led to Arifin being recognized widely as a jazz musician in the Bangladesh music industry, and as a result, he was invited to play at the first ever Jazz Festival in Bangladesh by Blues Communication in 2015. Artists from around the world were invited. International jazz giants like Shai Maestro and John McLaughlin played in the festival among other renowned musicians. Arifin with his former group opened for McLaughlin at the festival. Two years later, Arifin was again invited in for the second edition of the festival with a different group.
After a great success, Arifin wanted to teach young artists of his local community and help them nurture to become full fledged jazz artists. Hence, he started a drum camp where individuals would be invited to private specialized lessons, in which they will learn the basics of jazz music and theory. In 2020, amidst the pandemic, he curated a workshop for Jazz Appreciation Month with EMK Center and American Center New Delhi. Later that year, in August, he organized an "Online Drum Clinic" with Bernhard Schimpelsberger, a composer whose works have been commissioned for the Beethovenfest Bonn (2018), opening ceremony of the Rowing World Cup Championships (2019), and collaborated with renowned artists like Anoushka Shankar, Akram Khan, and Gwilym Simcock. The clinic inspired many local artists as they got the chance to directly communicate with a very high-profile musician.
In the coming months, Arifin plans to host online masterclasses in collaboration with Kathmandu Jazz Conservatory and will be publishing videos of popular Jazz Standards with his current group, Robert Russell Trio for Jazz Day 2021. You can find their debut album, "River," which is a musical celebration of the mighty riverine that flow through the beautiful country, Bangladesh, on Bandcamp.
You can stream the album "River" by Robert Russell Trio here.