Rhys Phillips
United Kingdom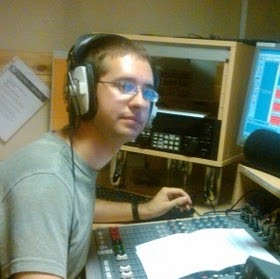 Rhys Phillips is a musician, research engineer and broadcaster who formerly presented weekly breakfast, science and jazz shows on Radio Cardiff in Wales.
---
What does jazz music mean to you? To your community?
Jazz is the music that makes me happy. I grew up with a jazz-loving Dad who also plays keys and so there are certain jazz tracks which bring back specific happy memories from my childhood–e.g., I'll always associate The Manhattan Transfer's version of "Birdland" with a certain holiday in Perpignan. For our community in Cardiff, we have a large Afro-Caribbean community so music of Black origin is an important part of the local culture. Cardiff has a thriving jazz community with loads of great up-and-coming musicians graduating from the Royal Welsh College of Music and Drama and several venues putting on jazz gigs for local bands as well as touring artists.
"Jazz is the music that makes me happy."
Why are you celebrating International Jazz Day? Why is it important?
Radio Cardiff is a MOBO station, so jazz is a big part of what we do. We thought that dedicating a whole Saturday to jazz-related programming would be a great way to showcase our great jazz presenters as well as exploring the jazzier sides of other genres with special shows from our soul, reggae and drum n bass presenters. The fifth year of Jazz Day also seemed like a fitting occasion to do this.
What would you like to see happen through this day–short term and long term?
A wider appreciation for the broad church known as jazz; a better understanding from the world that jazz is not just one thing and that the phrase "I don't like jazz" is probably not true for anyone. It just means you haven't heard the right type of jazz yet! It'd also be good to see a city in the UK act as the Host City for Jazz Day at some point.