Pharaway Lacdao
Philippines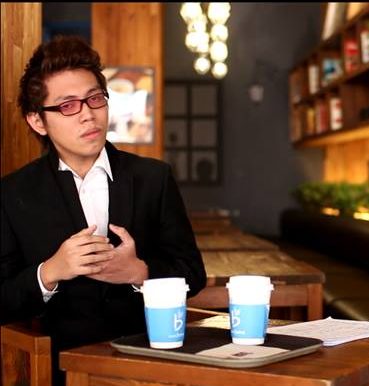 Pharaway "JazzyPhar" Lacdao is a jazz vocalist based in Metro Manila, Philippines who has been participating in International Jazz Day programs in his community since 2016.
---
"To me jazz is a music that feels, thinks and creates. And explores."
What does jazz music mean to you? To your community?
Jazz to me is a philosophy–both a cognitive and an emotional kind of perspective. Jazz is a reaction. A reaction to pain (both emotional and physical), to despair, to loneliness, to hunger (in every form), to anger, to ignorance, to discrimination. Jazz grooves into feelings, thoughts, and matters that make somebody a total person–a person that wants to show compassion, affection without hesitation; a person that is brave enough to be kind, to be gentle, to be humble. A person that loves to love, to live, to cry when they can't help it; somebody that fails and succeeds, and most of all, a human being that strives to make meaning out of her/his existence.
Jazz is creating meaning, no matter the odds, out of someone's humanity in all areas of personality: mental, emotional, physical and social. Jazz is highly structured classical music flexibly and thoughtfully intertwined with the cry of the blues and inspired by both the organic and synthetic (sophisticated) properties of both the cultural and geographic planet Earth. To me jazz is a music that feels, thinks and creates. And explores.
Why are you celebrating International Jazz Day? Why is it important?
International Jazz Day inspires me, and makes me more confident and proud of my being a jazz vocalist, a jazz student, a jazz blogger, a jazz enthusiast. In my country, the Philippines, I have been supporting a number of jazz acts and events by either photographing, writing about them, or guest performing. Jazz Day makes me very happy and removes that occasional loneliness I feel knowing that jazz, especially, pure and real jazz, is a music that does not really conform to the aesthetic demands of popular, mainstream show business.
I celebrate Jazz Day to be happy, to help make the global jazz force stronger, and to demonstrate to everyone that jazz is alive and it is a creative, democratic, and highly intelligent and spiritual kind of art form. In fact, on Jazz Day, I am posting online (primarily Facebook) my videotaped cover of the standard "Blue Moon." I will be singing the song in mid-tempo Bossa Nova fashion (me on voice and guitar), introducing it with scat syllables inspired by world music, Latin Jazz percussion, Gregorian chanting, and primitive field hollers, coupled with dissonant vocal and guitar interludes. This kind of version encapsulates my eclectic personality and philosophy as a jazz artist. I believe this version is appropriate for the Jazz Day celebration with its international cultural fabric. I may not actually perform on stage or at a bar, but once I've posted my videotaped recording online, I will be watching a Jazz Day performance of my local jazz music colleagues at the Hyatt City of Dreams to show support, to take pictures and write about their show.
What would you like to see happen through this day–short term and long term?
Honestly, I just would like to see happy performers and audiences on Jazz Day, smiling, grooving, dancing to jazzy tunes. I intend to capture such a picture by photographing and writing about my friends' Jazz Day performance at a certain venue in town. Personally, I also hope to see positive or constructive comments about my videotaped cover of Blue Moon. I hope viewers of my video will enjoy and understand my musical concept and sensibilities. I really want everyone, everywhere to be happy either listening to or making music on Jazz Day. Every year.