Meet Our Organizers
Haina de Jazz, Dominican Republic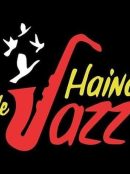 Location: Bajos de Haina, Dominican Republic
Participating Years: 2017 – present
Event focus: Community service, education, performance
Haina de Jazz grew out of the simple idea of providing a "different, fresh and innovative" artistic product to the people of this small municipality, located just 20 kilometers outside of Santo Domingo. In just four years, this small but dedicated organization has become a notable International Jazz Day success story, working to tear down barriers to accessing the uniquely positive experience of live jazz—one concert and cultural program at a time.
Founded in 2015 by journalist and concert producer Angel Rafael Feliz, Haina de Jazz initially aimed to enrich Haina's cultural landscape by staging the municipality's first-ever jazz performance. Feliz hoped to convey to his fellow residents that "there are other ways in which to play music," as well as to involve young people and those who, due to economic circumstances, would not ordinarily be able to attend a jazz concert. Since then, Haina de Jazz has presided over four uninterrupted years of jazz performances for its community, as well as education programs and outreach initiatives that use jazz to inspire the next generation. A variety of local musicians, including Víctor Soto, Jhon Martez, Dr. Paúl Austerlitz and Toné Vicioso, have participated in the group's activities. Programming also has featured student ensembles from the Dominican Republic's National Conservatory of Music, among other institutions.
Haina de Jazz has been an enthusiastic International Jazz Day partner since 2017, offering programming that goes well beyond the typical concert and jam session. Indeed, organizer Feliz believes that an appreciation for jazz can be achieved through multiple routes. "Linking artistic expressions, literature, concerts and conversations with students…allows us to approach those who do not know this genre, and further allows them to know jazz in all of its manifestations," he says, and Haina de Jazz's programming shows a strong commitment to this ideal.
Previous International Jazz Day celebrations have incorporated interdisciplinary activities such as "Haina Paints the Colors of Jazz," in which local artists work with students at the municipal cultural center to develop jazz-inspired drawings, paintings and other mixed media projects. In 2019, the workshops culminated in a public exhibition of the students' work. Community members also benefit from talks and encounters with renowned local authors, poets, cultural influencers and artists, presenting a special opportunity to gain a different perspective on jazz and its relationship with other art forms.
Additional program offerings have included educational conferences on the history of jazz and its development in the Dominican Republic, a listening session series titled "Media hora de Merengue con Jazz" ("Half-hour of Merengue with Jazz") in local nightclubs, and panel discussions with influential local jazz artists and community leaders. Special performances featuring student musicians as well as the organizer's very own Haina Jazz Big Band have been dedicated to the greatest jazz artists in history. True to Feliz's dedication to uplifting and empowering the municipality's students, nearly every activity either takes place in an educational institution or is specially designed to engage young learners from a range of artistic disciplines.
For Haina de Jazz, sparking the practice and appreciation of jazz in Bajos de Haina is not an end in and of itself. "I have a theory," says founder Feliz, "that when a boy or girl listens to jazz, their vision of life is different. I am certain that when someone from this group puts their hands on a musical instrument in order to play jazz, their life is forever changed. We change our behavior, we are better citizens, we practice peace and love both toward others and nature, and we protect the universe."
International Jazz Day is proud to recognize Haina de Jazz for its years of supporting and showcasing the positive message of jazz music.