Mariano Abello/Kathmandu Jazz Conservatory
Nepal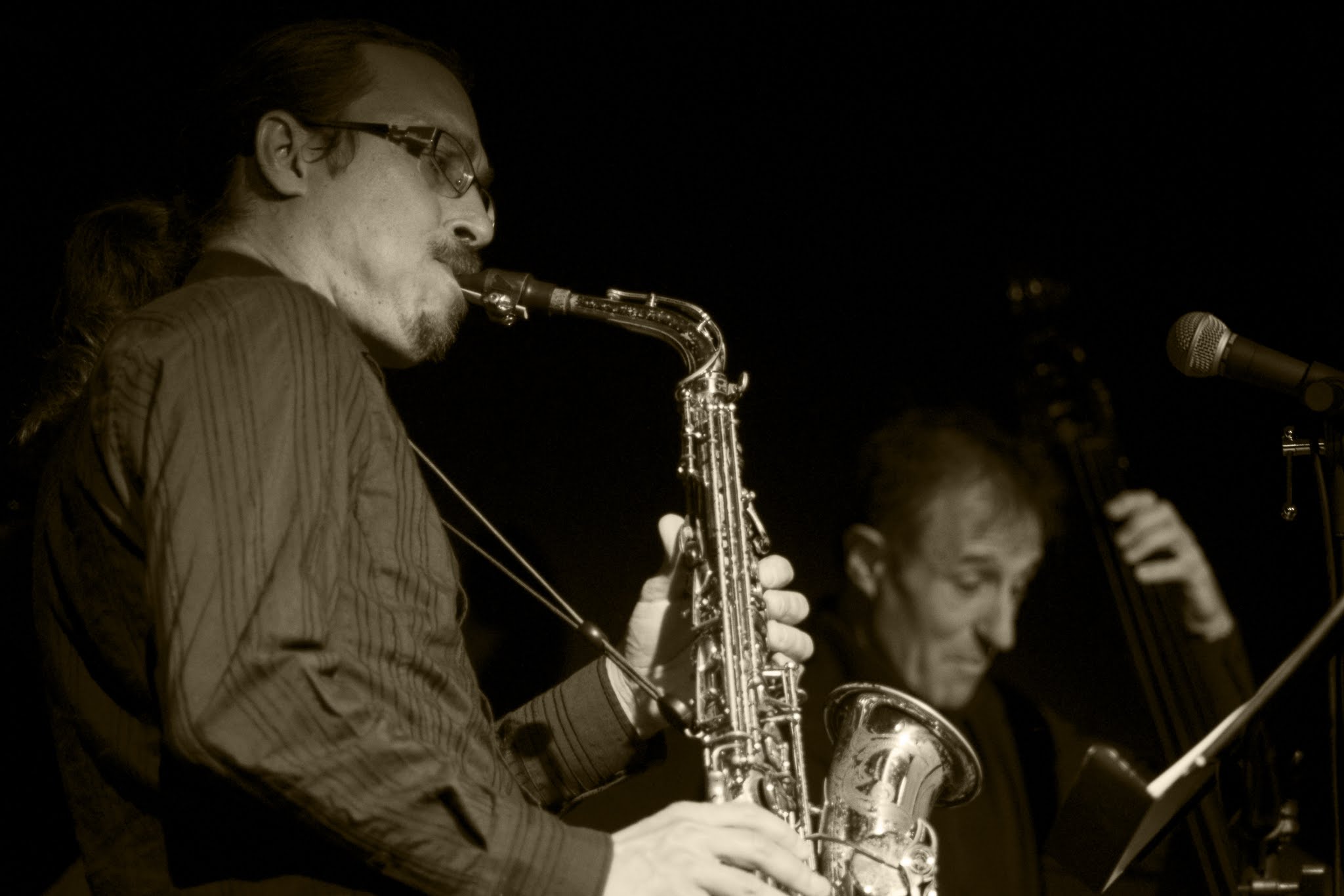 Mariano Abello is a Spanish-born saxophonist and educator who established the Kathmandu Jazz Conservatory in 2007.
---
In 2007, Mariano Abello moved to Kathmandu, Nepal and used all his savings to establish the Kathmandu Jazz Conservatory (KJC). Founding a school seems an unlikely career choice for Abello, a self-described "bad student" and high school dropout from Madrid. But Abello found inspiration in his love for music, instilled in him by his Argentinian parents from an early age. After moving to the United States to pursue a career as a musician, he learned English, finished high school and earned a BA in Jazz Studies and an MA in Music—both summa cum laude—from Florida Atlantic University. He somehow also found time to perform in multiple groups and start a Jazz Summer Camp, which he went on to direct for the next four years, at the University. "Then" remarks Abello, "I knew that I was not stupid as many teachers suggested to my parents."
Having found his own way through music, Abello aims for the KJC to empower music students to achieve their fullest potential as artists, leaders, and global citizens. The Conservatory, which is staffed by professional musicians and educators from Nepal and around the world, as well as visiting faculty, offers courses in music from both the Western and Asian canons. The school operates a state-of-the-art recording studio—home of the KatJazz record label—and organizes musical events bringing local and visiting musicians together with the community. The school has raised funds to provide more than 500 music scholarships to young Nepali musicians.
The KJC has celebrated International Jazz Day every year since 2012. Every edition has seen steady growth across the board, whether in the number of performers, the types of activities presented, or the level of patronage from national and international institutions.
The KJC's dedication to recognizing jazz and its important role is most clearly exemplified in its 2015 International Jazz Day celebration. Just five days before the planned event, a devastating earthquake hit Nepal, killing nearly 9,000 people and causing massive destruction to homes and UNESCO World Heritage Sites across the country. Forced to postpone their event, the KJC mounted a heroic effort to organize another program just three months later. With help from the Herbie Hancock Institute of Jazz, the UNESCO Office in Nepal, and the local American Embassy, a rescheduled Jazz Day concert took place on July 30. The event featured American trumpeter and educator Billy Buss, who performed, conducted educational workshops at KJC, and participated in community outreach programs for Nepalis affected by the earthquake.
Since then, the KJC has made a strong recovery, and continues to host international musicians of note for its regular programs and International Jazz Day celebrations alike. In recent editions, the Conservatory hosted musicians from Turin, Italy and presented a weeklong, comprehensive program of events in Kathmandu and Patan that included concerts, workshops, a street art intervention, film screenings and a charity event.
The KJC continues to thrive under the leadership of Mariano Abello and his dedicated staff. International Jazz Day is proud to have KJC as a valued partner each year.