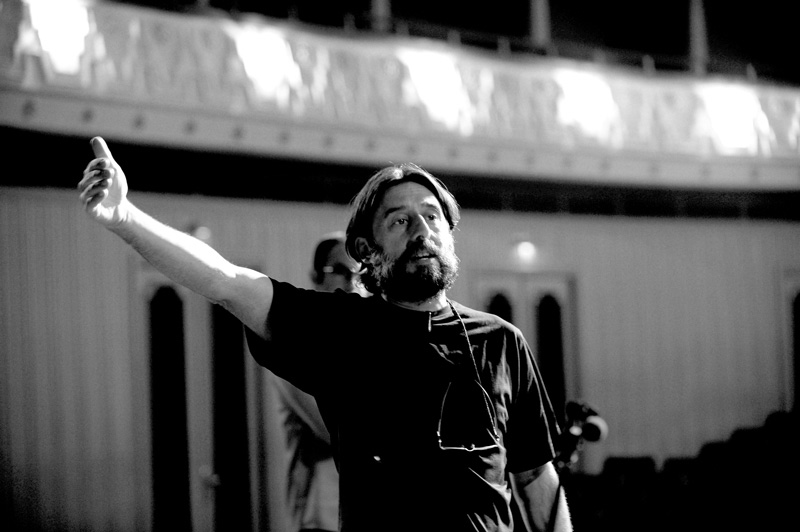 Ramin Sadighi is a musician, producer and founder/CEO of Tehran-based Hermes Records, which specializes in producing independent Persian music. He has organized International Jazz Day events in Iran since 2015.
---
Ramin Sadighi founded Hermes Records in 1999 as an outlet for independent Persian music. The label has been classified as jazz, contemporary, traditional, and fusion, among other genres, and features popular Iranian artists including Alireza Mashayekhi, Quartet Diminished, Peyman Yazdanian and Hossein Alizadeh.
Sadighi became interested in celebrating International Jazz Day in order to foster a broader understanding in the world about the similarities between traditional Persian music and jazz, as both are based partly on improvisation. Sadighi is a self-proclaimed jazz-lover, and he speaks passionately about International Jazz Day's underlying principles of tolerance, unity, and openness. The label itself was named after the god Hermes – a messenger of music, performer of music, and symbol of intercultural dialogue as a figure in both Persian and occidental cultures.
Jazz is extremely popular in Iran, particularly among music lovers, and Sadighi explains that there is a robust and lively music scene in Tehran, where he is based. He works primarily with experimental musicians, and he seeks out the avant-garde. Despite Iran's music rules and regulations, which limit the amount and type of works Hermes can release, the label has been able to organize many jazz events in Iran, and has also worked with a trove of celebrated artists from both inside and outside the country.
Sadighi has organized International Jazz Day events since 2015 with one of his label's celebrated acts, the Diminished Quartet, known for its wide range of styles from traditional Persian folk to experimental improvisation. Their Jazz Day concerts highlight the power of improvisation as a mechanism for communication, collaboration and understanding.