Meet Our Organizers
Danijela Milić, USA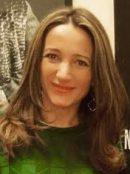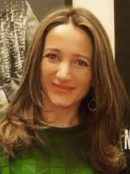 1) What does jazz music mean to you? To your community?
As I mentioned in my previous IJD interview, it is often said that music is the most universal language, and to me jazz in particular is the most universal and the most accepting musical dialect. Jazz represents more than music – it is a form of dialogue that knows no boundaries and unites people of different cultures, religions and nationalities. Jazz also represents freedom of expression and tolerance, spontaneity and improvisation. Its beats are recognizable and yet, like the world around us, jazz is ever changing and evolving. Jazz draws on different national and local music cultures. It honors and respects the past while at the same time provides room for innovation and creativity.
I am fortunate to live in NYC where opportunities to get involved and to listen to great jazz are countless. I am originally from Montenegro and my region is not often associated with jazz music, although we do have many talented and globally recognized musicians. It is my hope that more musicians from the Balkans will be representing jazz music at the highest levels all over world and helping in spreading the good vibe and positive energy, uniting fragmented societies and inspiring new generations. For the third year in a row, amazing musicians from the former Yugoslavia are participating in the IJD celebration at the United Nations headquarters and I am very pleased to see that.
2) Why are you celebrating International Jazz Day? Why is it important?
As a UN staff member and avid supporter and promoter of the arts, I believe in the community-building power of arts and music, which, when channeled in a right way, brings out the best in people and motivates us to do good. The nexus between culture, art, music and development is a powerful vehicle with which to help steer our lives in a different direction and make a positive difference in the world. Artistic expression, and especially music as a universal language, is interwoven with the fabric of our lives for centuries and can bring virtual strangers together in shared moments of connectivity. Culture – meaning music, film, theater, literature, digital arts – can be married with development to offer an alternative tool for change and expression of freedom, and also as a factor for social stability and advancement.
3) What would you like to see happen through this day – short term and long term?
The number of International Jazz Day events is expanding every year. I would like to see even more cities and musicians taking a part in this event in front of even larger audiences, as well as inclusion of other art forms in honoring this special day, like film, dance, etc.
As the organizer of the IJD celebration at the United Nations headquarters in New York for the third year in a row with LeitmotivArts, I partnered up with other colleagues and artists to mix up jazz performance with a photo exhibit this year. Talented musicians and photographers from Brazil and Serbia helped in making that vision a reality. I see nature photography as a sort of "jazz" of the photography field, which led me to the idea of combining these two art forms. Just like jazz musicians, photographers are improvising and composing what's in the frame. Never knowing what to expect, they need to react quickly in order to capture the moment and convey the emotion to the audience. While their instruments may not be the same, these artists — singer/songwriter Aleksandra Denda & guitarist Sergio Pereira, and photographers Ana Cortez, Wagner Santiago & Lazar Zarupski, join strings, voices, lenses and hearts in celebration of jazz day and its mission of promoting peace, diversity and cross-cultural dialogue.