Juan Guivin
Dominican Republic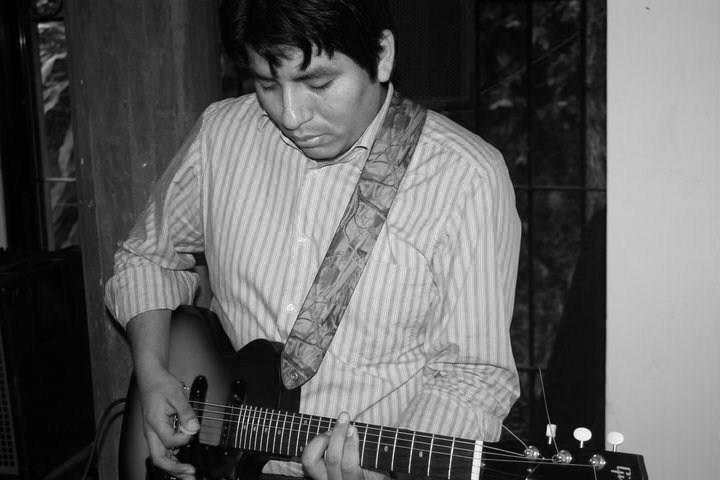 Juan Guivin is a guitarist and music educator originally from Lima, Peru who currently resides in Sosúa, Dominican Republic. He previously served as the Music Program Coordinator for the DREAM Project, an educational initiative targeting at-risk children in the town of Cabarete.
---
Why are you celebrating International Jazz Day? Why is it important?
We join the celebration with the profound belief that jazz is a genre in which the entire world belongs. Knowing that we are joining hundreds of people around the world makes us happy, and we feel that our corner and our community forms part of something global–is something special. We celebrate this day of jazz because we feel a commitment to show our community the beauty of this genre as well as its message of unity and peace, and because there is no better way to be close to people than through music (jazz).
What does jazz music mean to you? To your community?
Jazz for me is freedom, identity, and community. These are words essential to my personal vocabulary as an educator; through jazz I promote these concepts that I know can change people's lives. Many of the students I teach have not only a history, but also a desire to become better. They watch the days pass around them and yearn for a better answer than what they hear. When we speak about those things, I always use jazz as an example. I tell them:
"Poverty can be a reality with which you grow up, but it should not be something with which you always live. You can be free; you can use your history to encounter reasons for continuing and becoming better; you must never forget who you are, where you're going, and especially that you must always help others. You should be successful but never lose your identity, and every moment fight so that this legacy might be transmitted: Freedom in order to improve yourself, Identity in order to go far whilst knowing who you are, and Community in order to construct a better society through solidarity."
What do you hope for in celebrating this Day?
As a social project with the objective of using music as a force for change, the history and message of jazz…and its legacy to the world allows us to win over the community and assert to our students that jazz education–the interpretation of jazz and an understanding of its process of growth over time–is something that can be gotten only through perseverance and nerve. In this way we can better impact our students.