Michael Linney
United Kingdom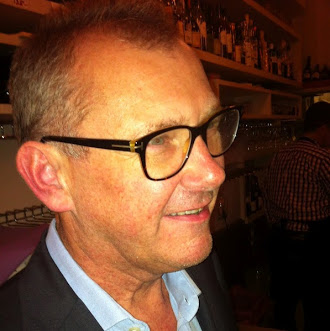 Michael Linney is a former jazz broadcaster for TNGCRadio.com and longtime jazz aficionado based in London, UK.
---
"Jazz is not just good for the soul; it's good for the body as well."
What does jazz music mean to you? To your community?
To me jazz is much more than just a sound. Jazz is a feeling, an emotion. Too many people try to categorise jazz. They say it either is or isn't jazz depending purely on a set of outdated and purist criteria. Jazz is bigger and better than that. Jazz is embraced globally in different sounds, shapes and forms.
Why are you celebrating International Jazz Day? Why is it important?
International Jazz Day is intended to raise awareness in the international community of the virtues of jazz as an educational tool, and a force for peace, unity, dialogue and enhanced cooperation among people. Many governments, civil society organisations, educational institutions, and private citizens currently engaged in the promotion of jazz music will embrace the opportunity to foster greater appreciation not only for the music but also for the contribution it can make to building more inclusive societies A quote from UNESCO Director General Irina Bokova: "Jazz gave music to the courage that drove the civil rights movement in the United States, and it continues to provide inspiration to millions of people across the world, seeking freedom, fighting for respect and human dignity."
What would you like to see happen through this day – short term and long term?
Jazz fans have high self-esteem, are creative, outgoing and at ease. TNGCRadio.com would like to encourage new and current listeners to explore how this genre of music can unlock hidden positive prospects for everyone. Jazz can boost the immune function and particular types of jazz can create a positive and profound emotional experience, which leads to secretion of immune-boosting hormones. This helps contribute to a reduction in the factors responsible for illness. Listening to jazz can also decrease levels of stress-related hormone cortisol. Higher levels of cortisol can lead to a decreased immune response. Jazz is not just good for the soul; it's good for the body as well.