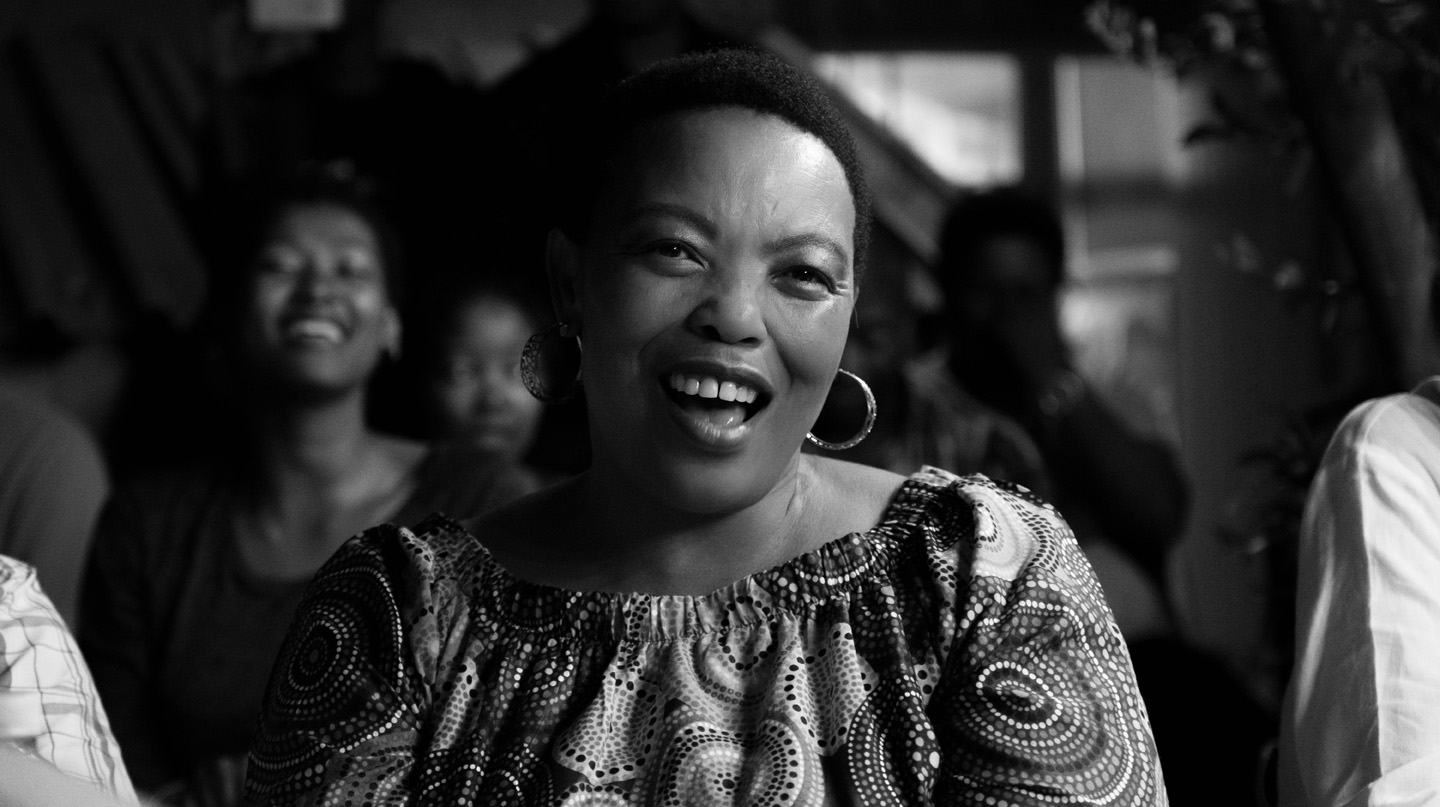 Nelisa Lawton is a event producer, impresario and community leader in Mbabane, Swaziland who has been presenting International Jazz Day programming in her native country since the initiative's inaugural edition in 2012.
---
Nelisa Lawton and her late husband founded event management company Legendary Events 14 years ago. Both jazz enthusiasts, their work sourcing entertainment for corporate events eventually inspired them to begin producing their own concerts. Expanding upon Swaziland's nascent jazz scene, they introduced local audiences to world-class artists including Dr. Abdullah Ibrahim, Hugh Masekela, Sibongile Khumalo, McCoy Mrubata, Paul Hanmer, Tiale Makhene, and many more.
The two quickly decided to use these events to create value for the surrounding community, tapping the visiting artists for educational sessions with aspiring young musicians. "Whenever possible," says Lawton, "we arrange for them to hold much-needed workshops for local musicians, and hopefully collaborate on a song."
Encouraged by their experiences with Legendary Events, Lawton, her husband and some friends founded a nonprofit organization, the Into Music Society (IMS), dedicated to music education projects that empower Swazi musicians. IMS aims to provide resources that facilitate learning experiences and create opportunities for young artists to perform and share music, building careers for themselves in the process. Consistent with its commitment to raising the profile of Swaziland's home-grown creative community, in March 2018 IMS announced the release of a compilation CD, Swazi Vibes Vol. 1, highlighting the top 15 artists in Swaziland across all genres.
IMS has organized events every year, beginning with the first International Jazz Day in 2012. Titled "Youth Jazz Sessions," the annual event focuses on recruiting and engaging with young people. Participants learn a selection of jazz standards, which they then perform for an audience backed by a professional ensemble. Performances sometimes incorporate traditional Swazi instruments like the makhoyane. The Swaziland Theatre Club, one of the oldest arts venues in Mbabane, has housed the IMS Jazz Day celebration for the past six years. After years of growth, today students ask to be included in the annual event, and IMS easily packs the Youth Jazz Sessions event to capacity with proud parents and community members.
Recent concerts have continued the tradition of students playing and singing jazz songs, with a focus on Afro-jazz. In 2018, IMS also included a performance by the jazz ensemble from the music department of nearby Swaziland Christian University. The concert was dedicated to the late South African trumpeter, composer, activist and International Jazz Day All-Star Hugh Masekela, with participants performing some of "Bra Hugh's" best-known compositions. As Lawton noted in an interview with the Swazi Observer, "Together with American jazz greats Herbie Hancock and the late Al Jarreau, Hugh was instrumental in setting up and performing in all the main International Jazz Day concerts around the world…we have been inundated with requests for a tribute concert from local Hugh fans, and thus decided that Jazz Day would be the best day since it was close to Hugh's heart."