Nelson Gonzales
Philippines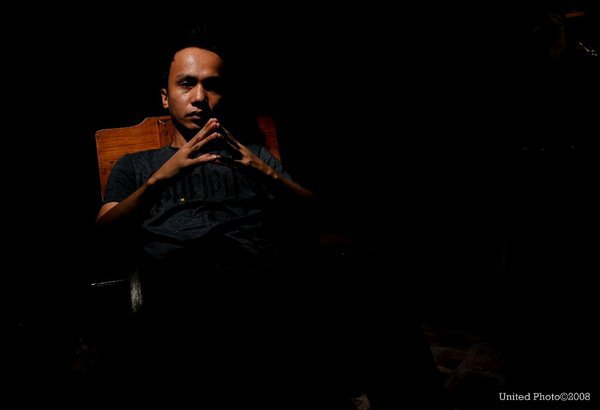 Nelson Gonzales is the founder and owner of the Tago Jazz Café, a small independent music venue in Quezon City, Philippines. He has been organizing International Jazz Day commemorations since 2014.
---
The Tago Jazz Café, a small, independent music venue in Quezon City, Metro Manila, Philippines, has enthusiastically participated in International Jazz Day since 2014. Tago means "hidden" in the Tagalog language, and true to its name, the Tago Café is tucked away in a relatively secluded area of Quezon City. Tago's owner, Nelson Gonzales, didn't plan it that way; he came into possession of the building—his late grandmother's house—by chance, and seized the opportunity to start his own place. If Facebook reviews are any indication, finding Tago has become some sort of rite of passage for jazz fans. They conclude that, while it isn't easy to find, journeying to Tago is certainly worth the effort.
Most people hear about Tago Jazz Café by word of mouth or through social media. If one is searching online for live jazz in Manila, Tago will pop up as one of the very few places in the city where live jazz and open jam sessions are regularly on the docket. It hasn't always been that way. When Gonzales was growing up, Manila had a thriving jazz culture with home-grown musicians and many live venues. But for a variety of reasons, many of the jazz venues have closed, limiting the performance opportunities for the local community of seasoned Filipino jazz musicians. And while Filipinos are known the world over for their musical talents, the country's younger generation has had limited exposure to jazz—even in university music programs.
Gonzales' goal is to change this trend. He aims to rebuild a healthy and viable jazz scene in the Philippines and provide an affordable venue for young audiences. He books local and international musicians and hosts open jam sessions, which attract amateur and professional musicians alike. As reviewers have noted, a large percentage of Tago audiences seem to be musicians, and one should not be surprised to see a patron from a neighboring table making his or her way to the bandstand. Gonzales reports that international jazz musicians, whether playing in the Philippines or passing through on regional gigs, often pop into Tago, and sometimes jam with local musicians.
Gonzales recognizes that young, inexperienced Filipino musicians are often shy about performing in public. Thus, he is particularly committed to giving young musicians a stage and a supportive environment where they can learn to perform and begin adding their own Filipino voice to what is no longer an American art form, but an international one.
Addressing the need to expand jazz education and performance in the local community, Gonzales puts all his efforts and money into Tago. A drummer, he performs at Tago most nights; he also serves as Tago's talent booker, cook, dishwasher and janitor. Gonzales built the stage and most of the interior himself, but struggles to keep up with the many repairs required to maintain the aging structure. To ensure the future of this special part of the Filipino jazz scene, Gonzales initiated a crowdfunding campaign to pay for a complete renovation of Tago's building.
Despite his challenges, Gonzales retains his signature optimism, remaining committed to Tago's mission "to inspire people to lead meaningful and worthwhile lives through music—to give them the opportunity of learning, discipline, and passion; and to have a people be in favor of humility, the pursuit of excellence, and ultimately, humanity."