Meet Our Organizers
Leyla Efendiyeva, Azerbaijan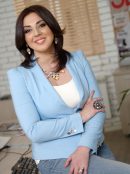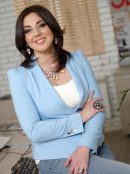 Location: Baku, Azerbaijan
Years celebrated: 2015 – present
Event Focus: Performance, intercultural dialogue
Leyla Efendiyeva, Director of the Baku Jazz Festival, is passionate about informing the world of the deep and impactful history of jazz in Azerbaijan, and Baku in particular. Situated at the crossroads between East and West, Baku jazz orchestras performed as far back as the 1940s and '50s. Despite the difficulties of the Soviet period, when this music was forbidden and musicians who played jazz were imprisoned, it survived and its popularity grew.
In the '70s, Baku was called the Mecca of Jazz. A blend of jazz and ethnic music called jazz-mugham developed in Azerbaijan, and this musical style has become very popular among listeners all over the world. Today, an annual jazz festival in Baku brings together tens of thousands of spectators and hundreds of musicians.
Efendiyeva notes that it is especially important for the people of Azerbaijan to be part of International Jazz Day, so they have an opportunity to share their jazz traditions and history with people all over the world. In 2015, International Jazz Day in Baku was commemorated with a concert in which Azerbaijan musicians and visiting musicians from around the world performed together. The event also included a presentation of the book "History of Jazz in Azerbaijan" by Rain Sultanov. This book contains valuable historical data and photos, and has become part of the UNESCO library.
According to Efendiyeva, "Undoubtedly, culture is the way to solve many of the world's problems. When jazz is performed, people of various professions and societies are united. The music gives them an opportunity to understand each other very well. The same happens with representatives of different nationalities. Every year during jam sessions at jazz festivals, musicians from various countries who speak different languages begin to understand each other while performing on the same stage. They find mutual understanding through music and are able to connect." Efendiyeva believes jazz is the best form of communication between people of different nationalities and races, noting that during her many years of organizing jazz festivals, she has become friends with people of many different cultures. As she puts it, "That is a real unity."
Watch the Baku Jazz Festival's socially-distanced tribute to International Jazz Day 2020, featuring acclaimed Azerbaijani saxophonist Rain Sultanov