Meet Our Organizers
Virun Lertpanyawai, Thailand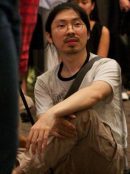 Why do you celebrate International Jazz Day?
Because jazz is so important to me, to my life and to many people around the world. Jazz can be related with everyone and everything and I try to spread my passion about jazz to others and make the world more peaceful. This is our 4th time for IJD 2017 Bangkok, Thailand. Thanks to UNESCO for designating April 30 as Jazz Day!