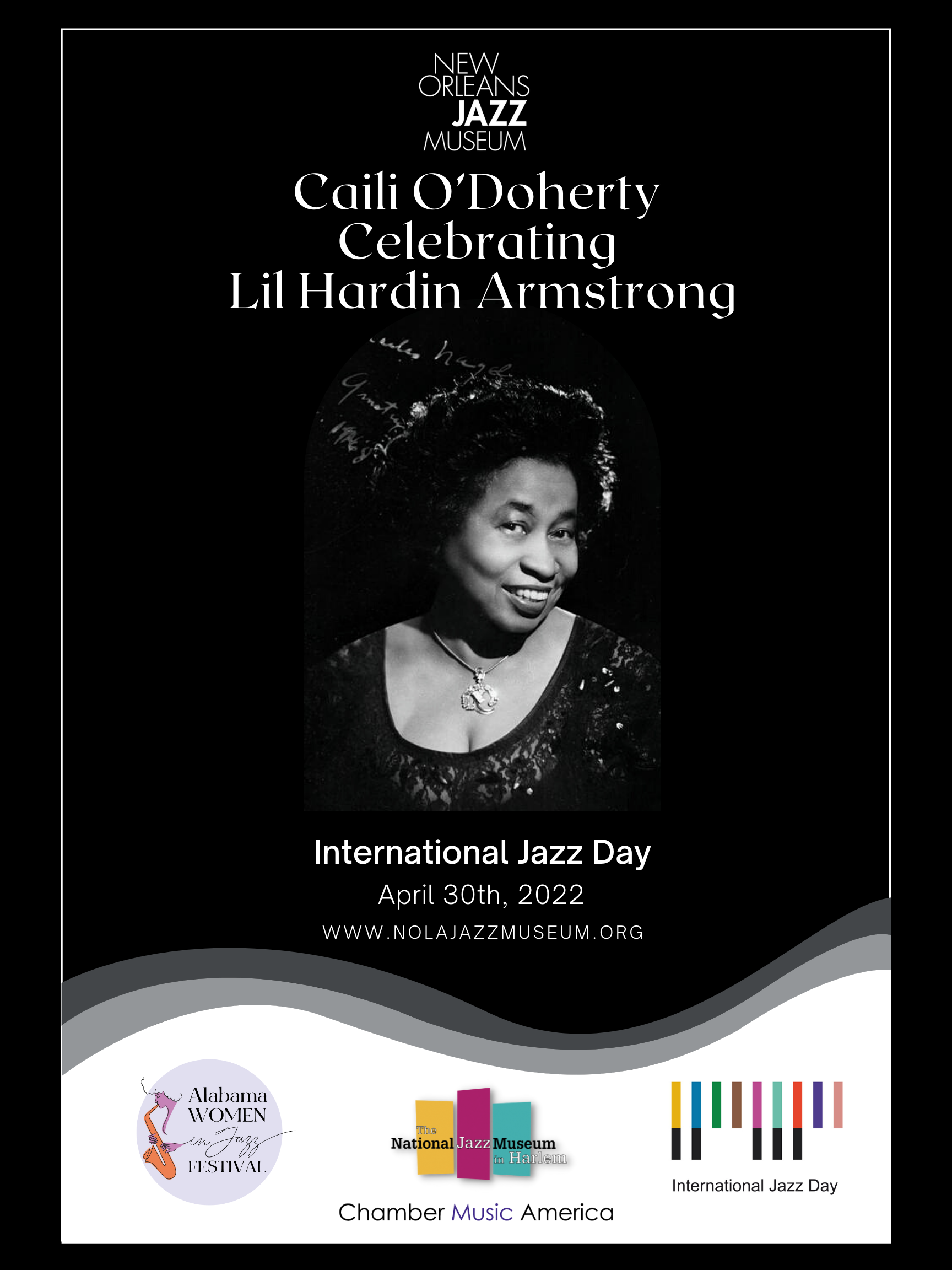 The New Orleans Jazz Museum presents a virtual celebration of International Jazz Day! Join us virtually on our Facebook page as we present a full day of virtual performances, lectures, and archival content celebrating of the global impact of jazz music and culture.
The New Orleans Jazz Museum is proud to premier the headlining performance of the evening, Caili O'Doherty: Celebrating Lil Hardin Armstrong,
This project features pianist Caili O'Doherty and her arrangements of Lil Hardin Armstrong compositions performed by O'Doherty's sextet: Tahira Clayton and Michael Mayo (vocals), Nicole Glover (tenor saxophone), Tamir Shmerling (bass), and Cory Cox (drums).
Organizer(s)
New Orleans Jazz Museum
Contact Person: Caitlin Sheehan
Tel: +1 7035999558
Email: [email protected]
More Celebrations in United States for International Jazz Day 2022