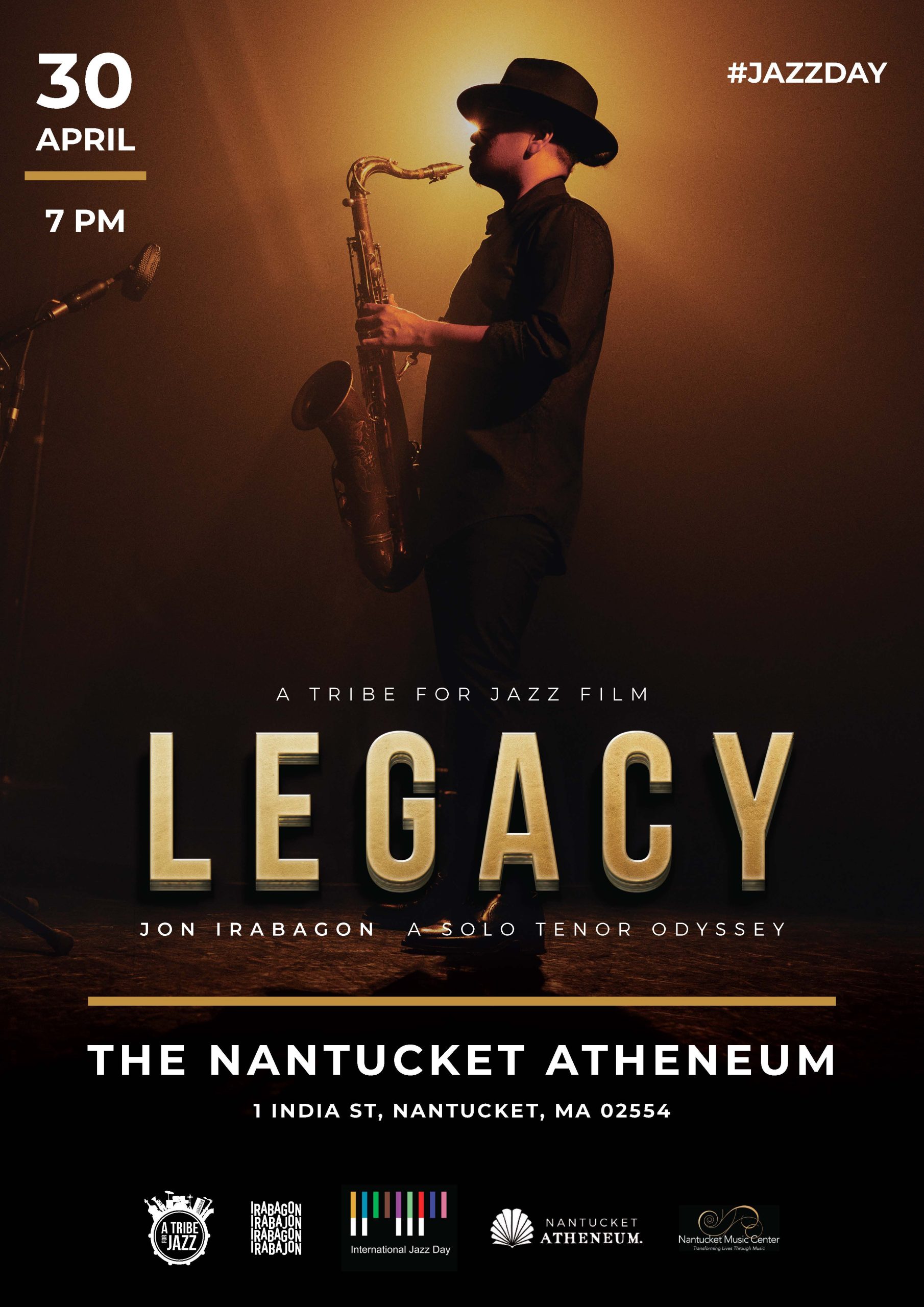 Film screening of the cinematic performance film LEGACY: Jon Irabagon A Solo Tenor Odyssey followed by moderated discussion and Q&A.
First-generation Filipino-American saxophonist Jon Irabagon, the restlessly inventive composer and bandleader, founder of Irabbagast Records, in-demand sideman with Dave Douglas, Mary Halvorson, Barry Altschul and many more, is showcased as never before in the innovative performance film Legacy Jon Irabagon, A Solo Tenor Odyssey, directed by Julian Melanson and produced by A Tribe for Jazz Executive Director Stephanie Matthews.
The film features Irabagon completely solo, in a beautifully lit, artistically shot black-box theater environment, playing original compositions drawn from just about every stage in his career, including two previously unreleased songs, "Greebles" and "Alliance." Throughout he reveals a formidable, deeply felt mastery of the tenor saxophone — arguably jazz's most iconic instrument. Legacy Jon Irabagon, A Solo Tenor Odyssey is both an extended reflection on the lineage of the horn itself, and a statement on Irabagon's own considerable artistic legacy.
As intimate as it is visually and sonically arresting, this 43-minute solo tenor odyssey is enhanced by a moody and majestic use of color to complement the emotionality of each piece. Subtle post-production tweaks of the audio lend the experience another aspect of unpredictability and creative freshness.
Legacy Jon Irabagon, A Solo Tenor Odyssey is the first of many special, transformative moments to follow from A Tribe for Jazz, as it weaves stories and themes from varied angles, fused with unexpected and dynamic visuals, to present a portrait of jazz as the captivating, multidimensional art form that it is.
Organizer(s)
Nantucket Atheneum
Contact Person: Janet Forest
Tel: +1 5082281110
Email: [email protected]
More Celebrations in United States for International Jazz Day 2022