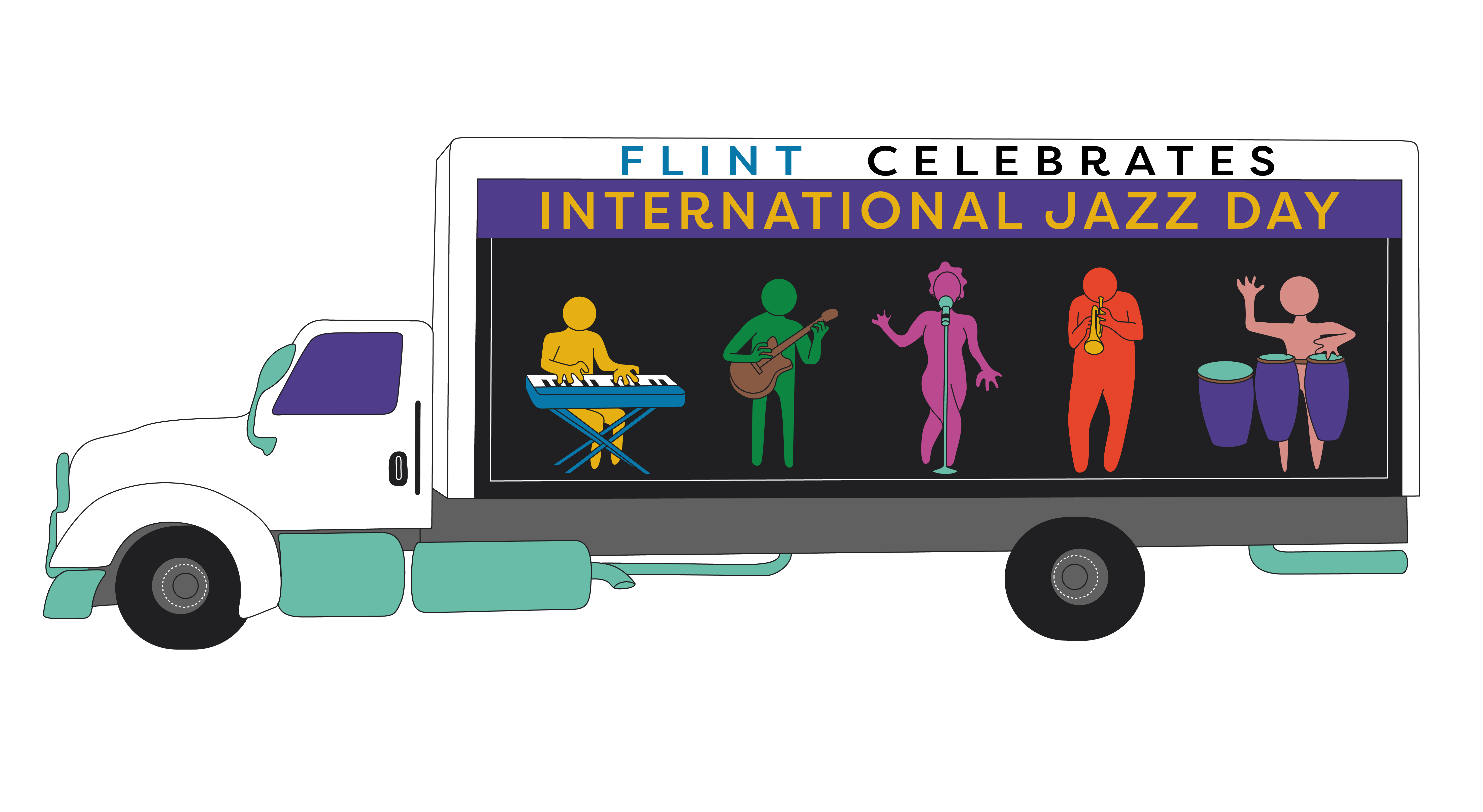 JAZZ on WHEELS, a non-profit mobile concert series in Flint MI, is pleased to announce its 5th year of participation in IJD. The signature stage truck will be located in the parking lot of Flint City Hard Cider, 610 M.L. King Ave Flint MI 48502. Live music from 5-8 PM.
Festive, fun, and FREE! The performance will be outside, please dress accordingly.
Performers include John Douglas, Caleb Robinson, Dexter Cass, Pat Cronley, and others.
Food and drink are accessible at Flint City Hard Cider or the Soggy Bottom across the street.
Please join us and help JAZZ on Wheels kick off its 20th year of serving the community. As with ALL of our shows, it's FREE !!!
Organizer(s)
Jazz on Wheels
Contact Person: Patrick Cronley
Tel: +1 810 953 1300
Email: [email protected]
Flint City Hard Cider Co
610 M.L. King Ave
Flint, MI 48502
More Celebrations in United States for International Jazz Day 2022