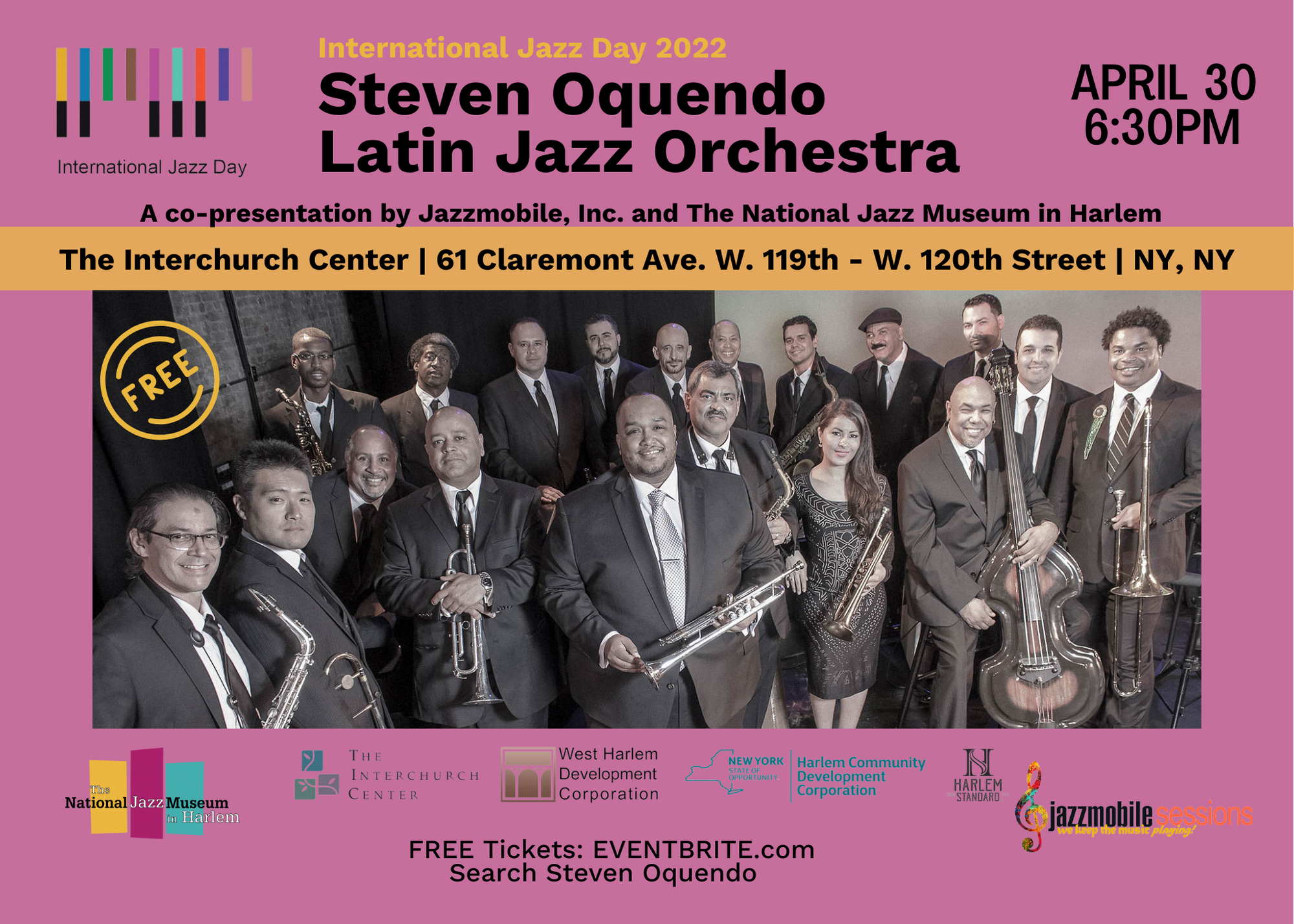 PRESENTING ANOTHER FREE WORLD-CLASS EVENT!
Two iconic harlem based Jazz organizations - JAZZMOBILE & THE NATIONAL JAZZ MUSEUM IN HARLEM, join forces to present:
STEVEN OQUENDO LATIN JAZZ ORCHESTRA A Great evening of Latin and Modern Jazz, as the 19 piece SOLJO takes to the stage for 90 minutes of non-stop music! Steven Oquendo, a Dominican and Puerto Rican Washington Heights native, is a trumpeter, composer, arranger, educator and the leader.
FREE EVENT - Reservations required.
https://www.eventbrite.com/e/steven-oquendo-latin-jazz-orchestra-free-concert-intl-jazz-day-43022-tickets-321525159407
Organizer(s)
Jazzmobile, Inc.
Contact Person: Robin Bell-Stevens
Tel: +1 212 866 4900
Email: [email protected]
More Celebrations in United States for International Jazz Day 2022