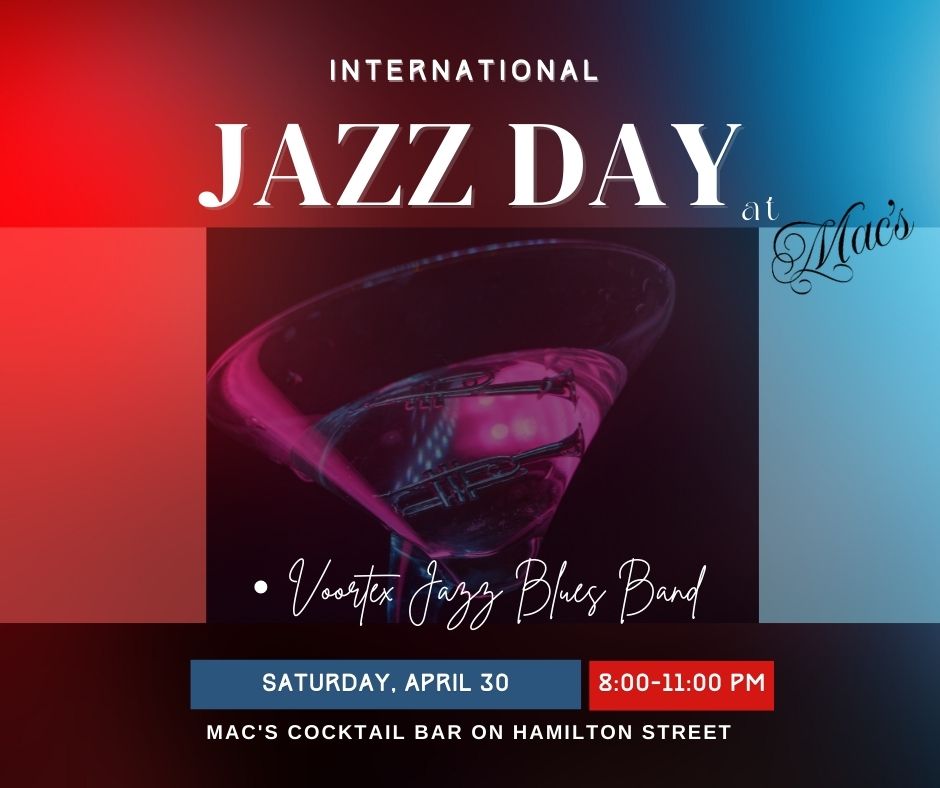 Come celebrate International Jazz Day with the Voortex Jazz Blues Band at Mac's Cocktail Bar, Saturday, April 30 from 8:00-11:00 PM.
This International Day brings together communities, schools, artists, historians, academics, and jazz enthusiasts all over the world to celebrate and learn about the art of jazz, its roots, its future, and its impact.
Come celebrate Music! Come Celebrate Jazz!
Organizer(s)
Voortex Jazz Blues Band
Contact Person: Mark VanVoorhees
Tel: +1 989-274-0118
Email: [email protected]
Mac's Cocktail Bar
207 N Hamilton Street
Saginaw, MI 48602
More Celebrations in United States for International Jazz Day 2022