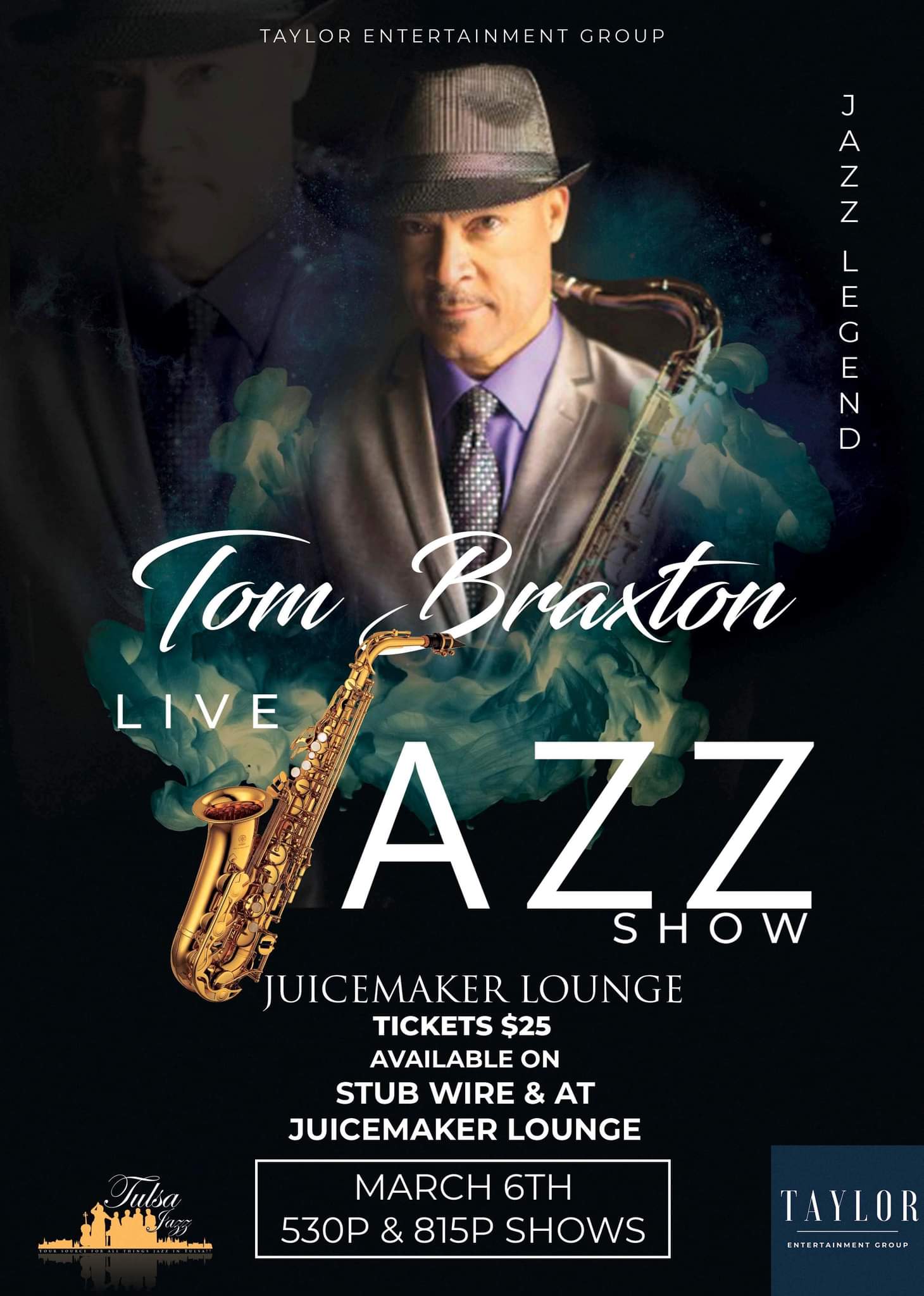 TulsaJazz.Com and Taylor Entertainment Group LLC are thrilled to be sponsors of An Evening with Tom Braxton! Sunday March 6th with performances at 5:30 pm and 8:15 pm central USA.
For more information about this incredible Jazz Artist go to his website at: http://www.tombraxton.com
Jazz saxophonist Tom Braxton has garnered critical acclaim while thrilling audiences of all ages from coast to coast and abroad for over two decades. From Africa to Japan...from New York to L.A., Braxton's distinct, melodic sound leaves audiences astounded, clapping, and on their feet screaming for more! What a wonderful way to celebrate Jazz Appreciation Month and International Jazz Day!
Organizer(s)
Taylor Entertainment Group LLC
Contact Person: John Taylor
Tel: +19188129902
Email: [email protected]
More Celebrations in United States for International Jazz Day 2022