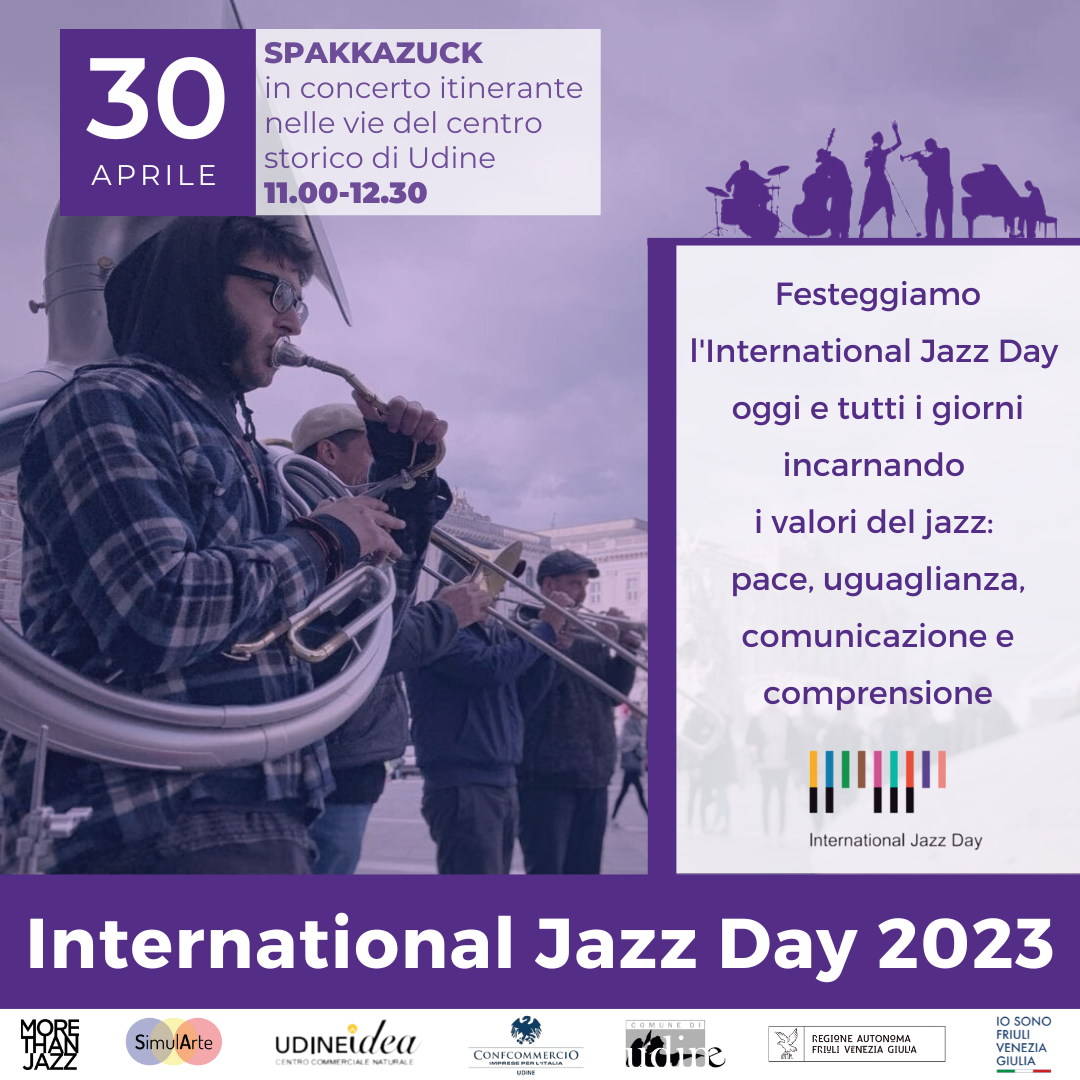 Udine celebrates the International Jazz Day with an itinerant concert by the musical band "Spakkazuck" across the city center.
The band Spakkazuck, formed by Paolo Bernetti and Flavio Davanzo on trumpets, Giuliano Tull on tenor sax, Jurica Prodan on baritone sax, Marco Kappel on trombone, Max Ravanello on sousaphone and Francesco Vattovaz on drums, will perform a musical program of great brio and communicative power inspired by the sound of popular bands and jazz repertoire, between improvisations and contemporary melodies.
The event will start at 11 along the streets of the historical center of Udine and will end with a collective exhibition in Piazza Marconi at 12.00.
More Celebrations in Italy for International Jazz Day 2023