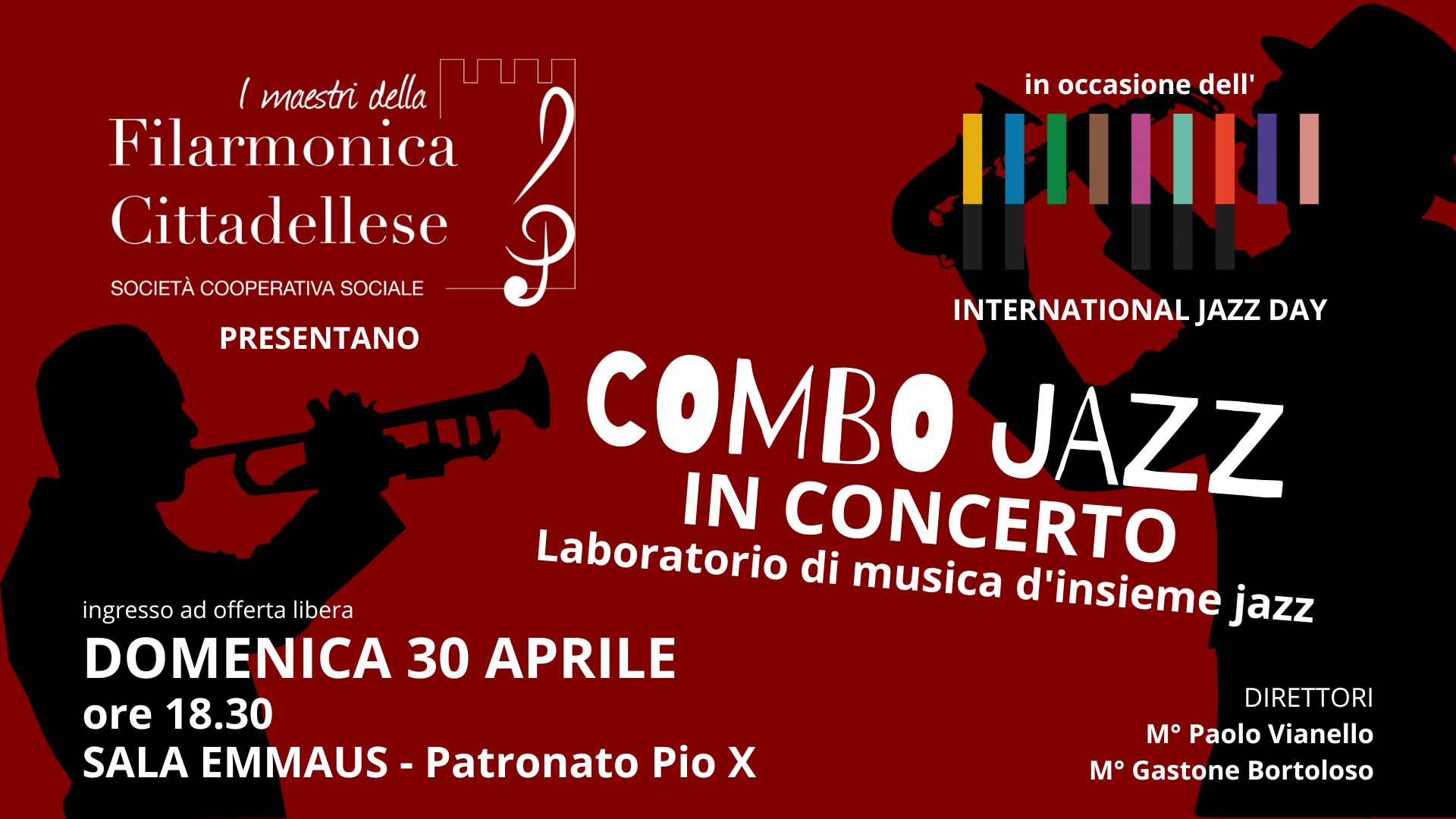 The jazz ensemble Combo Jazz, formed by the jazz students of the Filarmonica Cittadellese s.c.s., is pleased to present an amazing show to celebrate the International Jazz Day 2023.
An great concert with a varied repertoire interpreting the great masters of the American jazz tradition:
Nat Cole King, Horace Silver, Chick Corea and many other jazz players remembered through different original arrangements written by the directors Paolo Vianello and Gastone Bortoloso.
A wonderful journey into the legacy of the Masters of Jazz.
Organizer(s)
Filarmonica Cittadellese s.c.s.
Tel: + 39 3292017416
Email: [email protected]
Patronato Pio X
Sala Emmaus
Via Borgo Treviso 74
Via Borgo Treviso 74
Cittadella, PD 35013
More Celebrations in Italy for International Jazz Day 2023