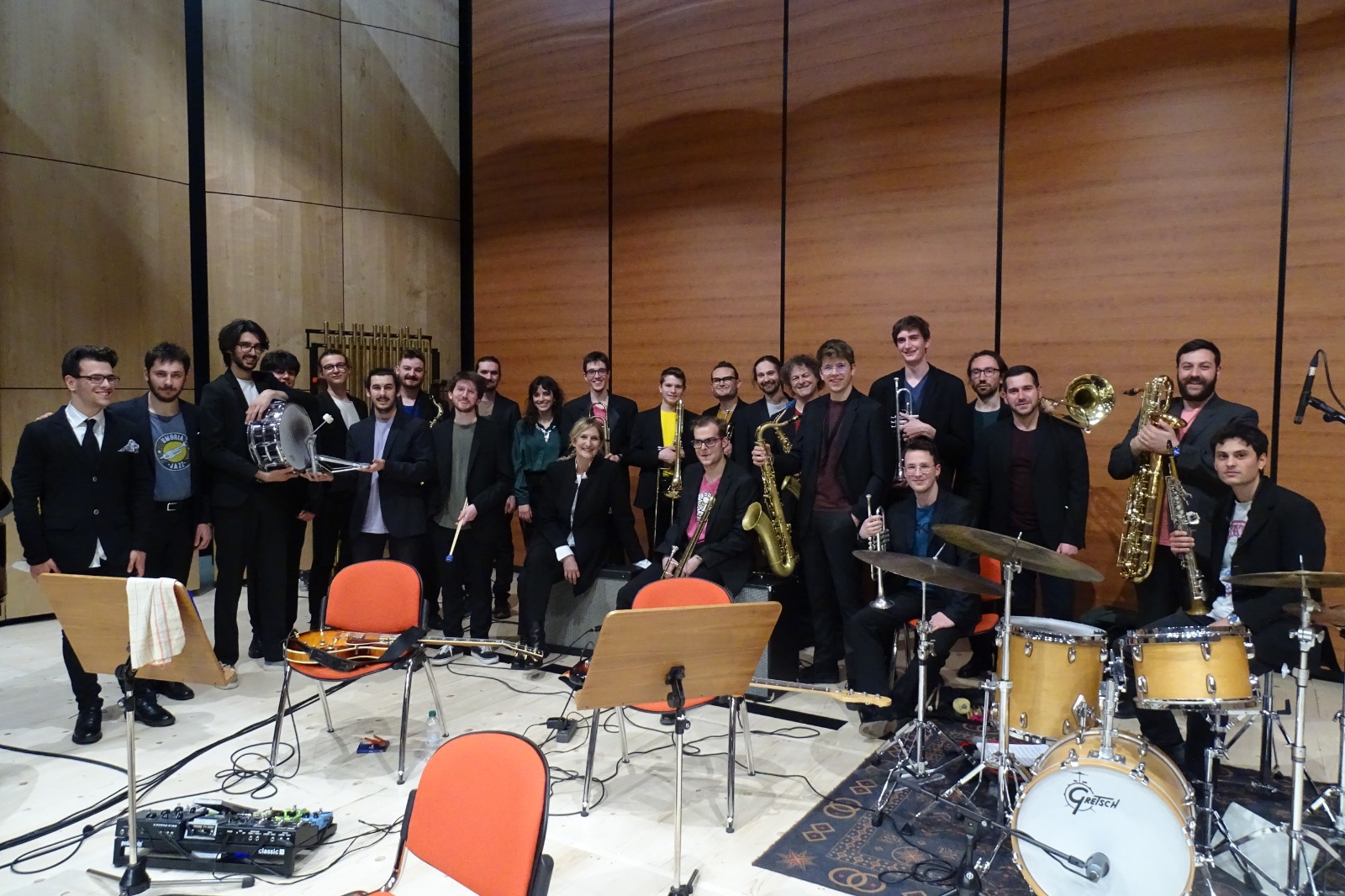 The students will be performing in many different ensembles from 16h to 22h at the Conservatory Theatre. The repertoire will be ranging from traditional swing to contemporary jazz and also original compositions.
This Event is organised by the teachers Ninfa Collura and Federico Ortica, they belong to the Jazz Dipartiment of the Trento Conservatory.
The school of CDM (Rovereto) will be also taking part of this event.
Organizer(s)
Conservatory F.A. Bonporti of Trento
Contact Person: Ninfa Collura
Tel: +39 0461 261673
Email: [email protected]
Via S. Giovanni Bosco, 4
Trento, Italy 38122
More Celebrations in Italy for International Jazz Day 2023