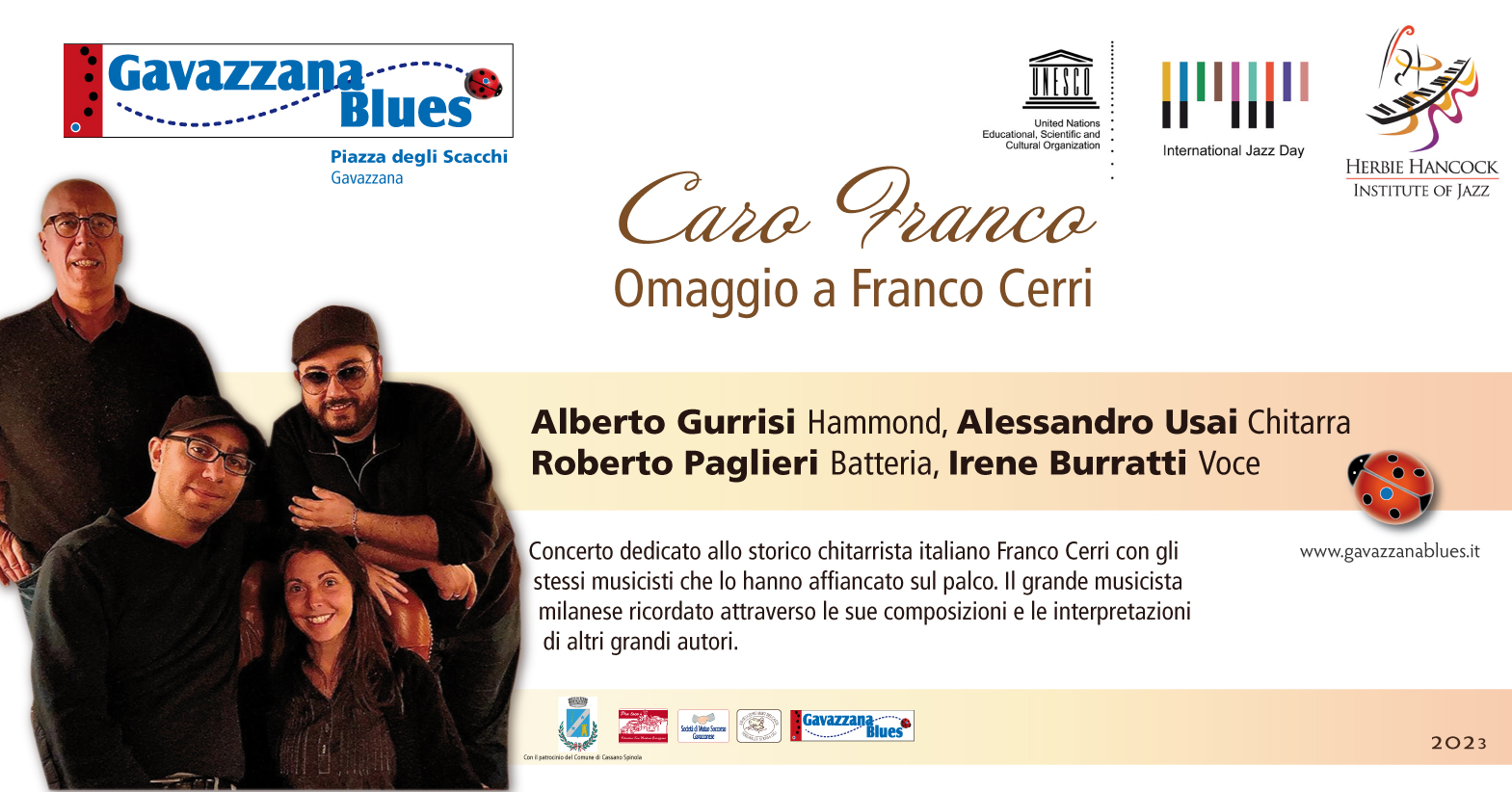 Alberto Gurrisi Hammond, Alessandro Usai Chitarra, Roberto Paglieri Batteria, Irene Burratti Voce
Tornano i lunedì all'aperto o nelle magiche cantine del GavazzanaBlues
Concerto dedicato allo storico chitarrista italiano Franco Cerri con gli stessi musicisti che lo hanno affiancato sul palco. Il grande musicista milanese ricordato attraverso le sue composizioni e le interpretazioni di altri grandi autori.
###
Alberto Gurrisi Hammond, Alessandro Usai Guitar, Roberto Paglieri Drums, Irene Burratti Voice
They return on Mondays outdoors or in the magical cellars of GavazzanaBlues
Concert dedicated to the historic Italian guitarist Franco Cerri with the same musicians who accompanied him on stage. The great Milanese musician remembered through his compositions and the interpretations of other great composers.
Organizer(s)
Gavazzana Blues
Contact Person: Roberto Ponzano
Tel: + 39 348 814 2838
Email: [email protected]
Cassano Spinola
Gavazzana
Via Cesare Battisti, 78
Località Gavazzana
Cassano Spinola, ITALY 15063
More Celebrations in Italy for International Jazz Day 2023