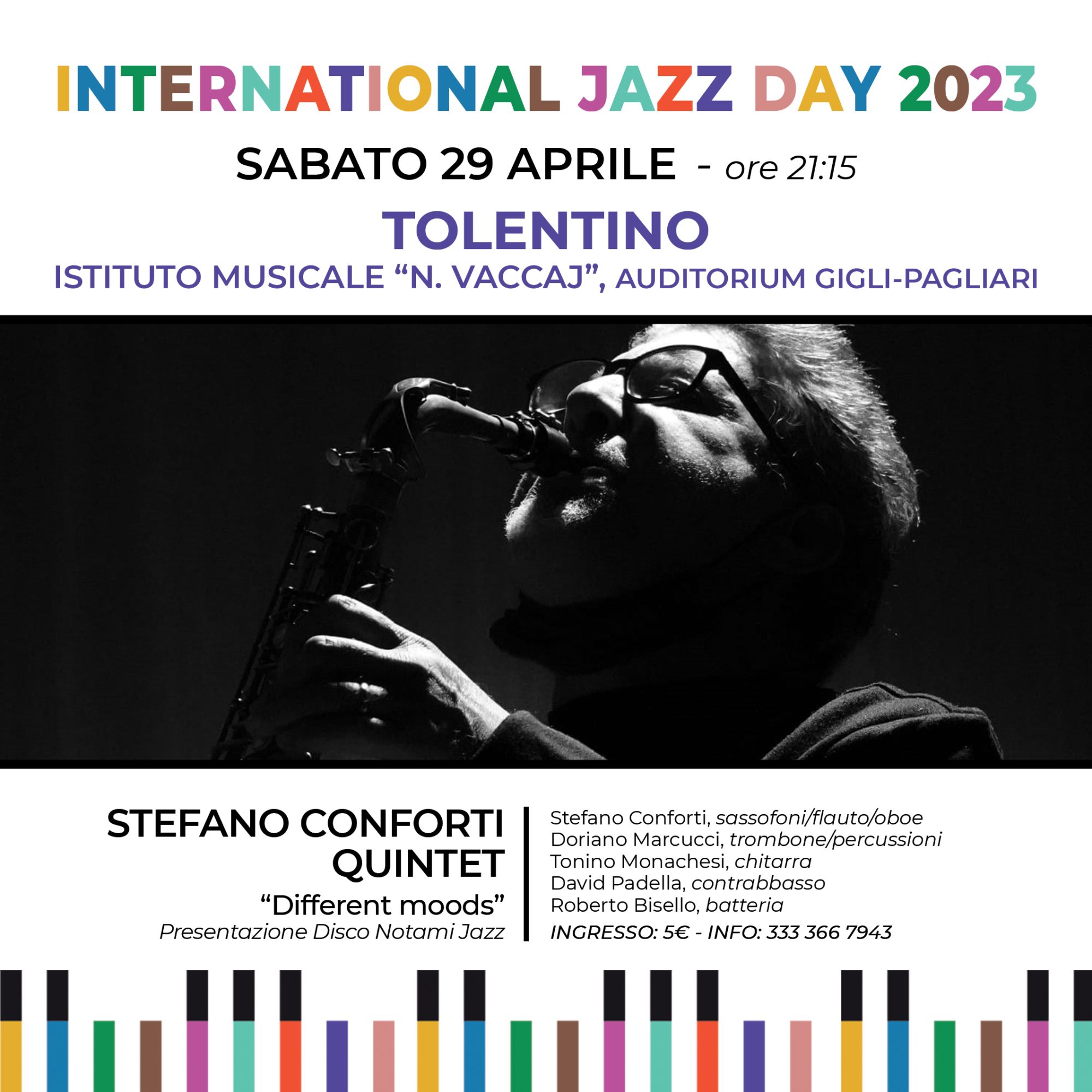 Stefano Conforti Quintet "Different Moods"
Stefano Conforti, sassofoni, flauto, oboe
Doriano Marcucci, trombone e percussioni
Tonino Monachesi, chitarra
David Padella, contrabbasso
Roberto Bisello, batteria
Il polistrumentista Stefano Conforti presenta il suo nuovo album in quintetto "Different Moods", inciso per la Notami Jazz.
"Different Moods" si propone come un omaggio a Yusef Lateef, grande musicista afroamericano, mettendo insieme otto brani scelti da diversi momenti della sua carriera ed esaltandone le molteplici sfaccettature che hanno caratterizzato il suo intero percorso musicale.
###
Stefano Conforti Quintet "Different Moods"
Stefano Conforti, saxophones, flute, oboe
Doriano Marcucci, trombone and percussion
Tonino Monachesi, guitar
David Padella, double bass
Roberto Bisello, drums
The multi-instrumentalist Stefano Conforti presents his new quintet album "Different Moods", recorded for Notami Jazz.
"Different Moods" is proposed as a tribute to Yusef Lateef, a great African-American musician, putting together eight songs chosen from different moments in his career and enhancing the multiple facets that have characterized his entire musical career.
Istituto Musicale N. Vaccaj
Auditorium Gigli – Pagliari
Via del Mattatoio, 27
Tolentino, MC 62029
More Celebrations in Italy for International Jazz Day 2023