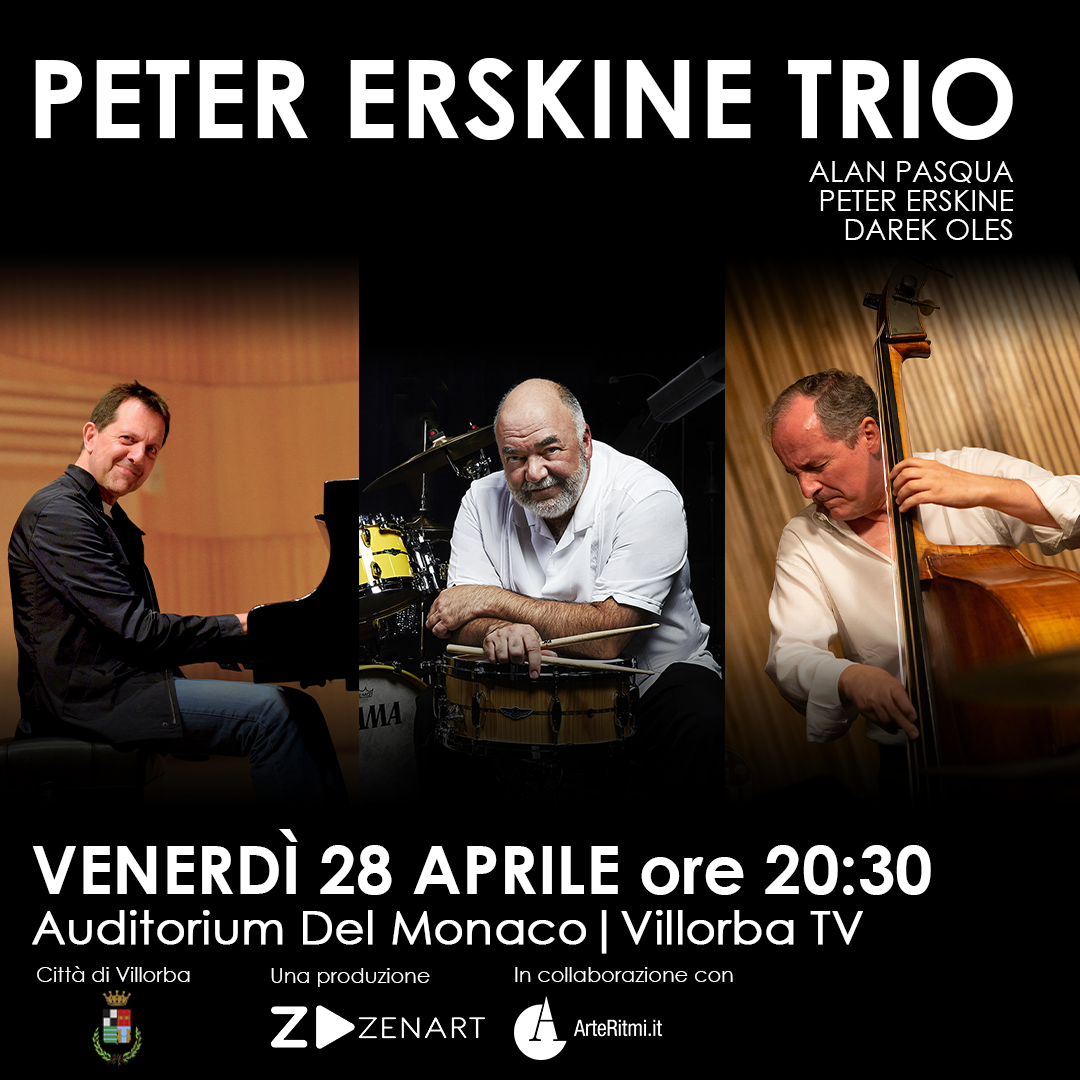 The Peter Erskine Trio brings its music to Italy again.
Peter Erskine, Alan Pasqua and Darek Oles will bring to the stage the songs from their latest album: 'Live in Italy' (co-produced by Zenart Cooperativa Artistica).
The album was recorded live at a concert in Camogli in November 2021, at the end of a two-week tour in Italy, and was nominated at the 2023 Grammy Awards for Best Jazz Instrumental Album. Erskine, Pasqua and Oles have been playing together for over a decade and have established themselves as one of the best jazz trios around. Their ability to play together as a cohesive unit has been appreciated by critics and fans around the world.
The concert is organized by ArteRitmi and Zenart Cooperativa Artistica.
Organizer(s)
ArteRitmi
Contact Person: Vincenzo Barattin
Tel: +
Email: [email protected]
Auditorium Mario Del Monaco
Piazza Pinarello, Catena di Villorba
Fronte chiesa parrocchiale
Villorba, TV 31020
More Celebrations in Italy for International Jazz Day 2023