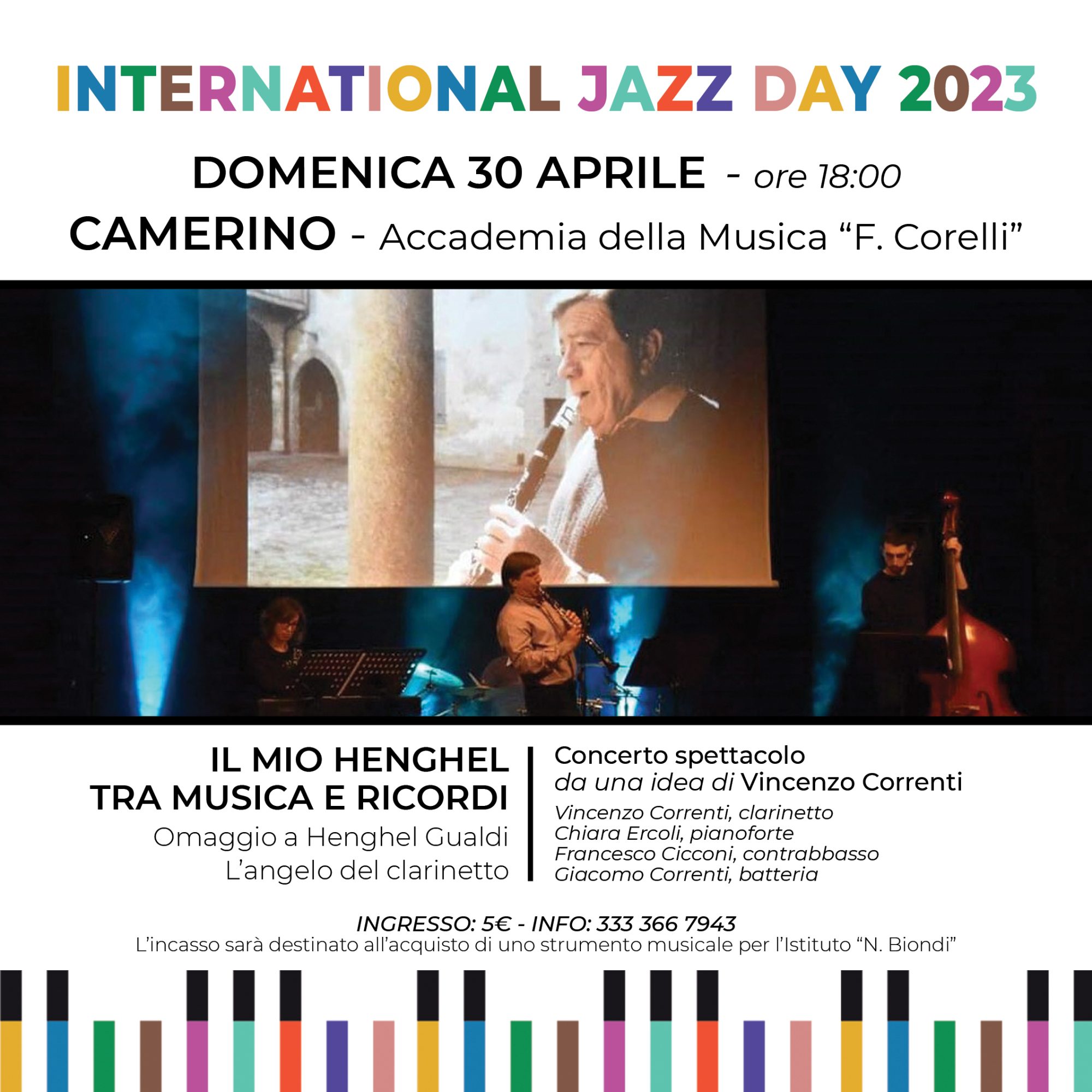 "Il mio Henghel, musiche e ricordi di Vincenzo Correnti "
Vincenzo Correnti, clarinetto
Chiara Ercoli, pianoforte
Francesco Cicconi, contrabbasso
Giacomo Correnti, batteria
Lo spettacolo "Il mio Henghel, tra musica e ricordi" è un omaggio a Henghel Gualdi, "l'angelo del clarinetto" con il quale il M° Vincenzo Correnti ha avuto la fortuna di collaborare per circa un decennio. Le composizioni di Gualdi, i suoi celebri temi, le composizioni scritte a quattro mani da Gualdi e lo stesso Correnti si susseguono una dietro l'altra come si sfoglia un libro di ricordi. Una musica apparentemente di facile ascolto che ha attirato l'attenzione di tantissime persone e applausi a scena aperta.
###
"My Henghel, music and memories by Vincenzo Correnti"
Vincenzo Correnti, clarinet
Chiara Ercoli, piano
Francesco Cicconi, double bass
Giacomo Correnti, drums
The show "My Henghel, between music and memories" is a tribute to Henghel Gualdi, "the angel of the clarinet" with whom Maestro Vincenzo Correnti had the good fortune to collaborate for about a decade. Gualdi's compositions, his famous themes, the compositions written together by Gualdi and Correnti himself follow one after the other like leafing through a book of memories. An apparently easy listening music that attracted the attention of many people and applause in the open scene.
Accademia della Musica "Franco Corelli" Andrea Bocelli Foundation
Via Emilio Savonanzi
Camerino, MC 62032
More Celebrations in Italy for International Jazz Day 2023