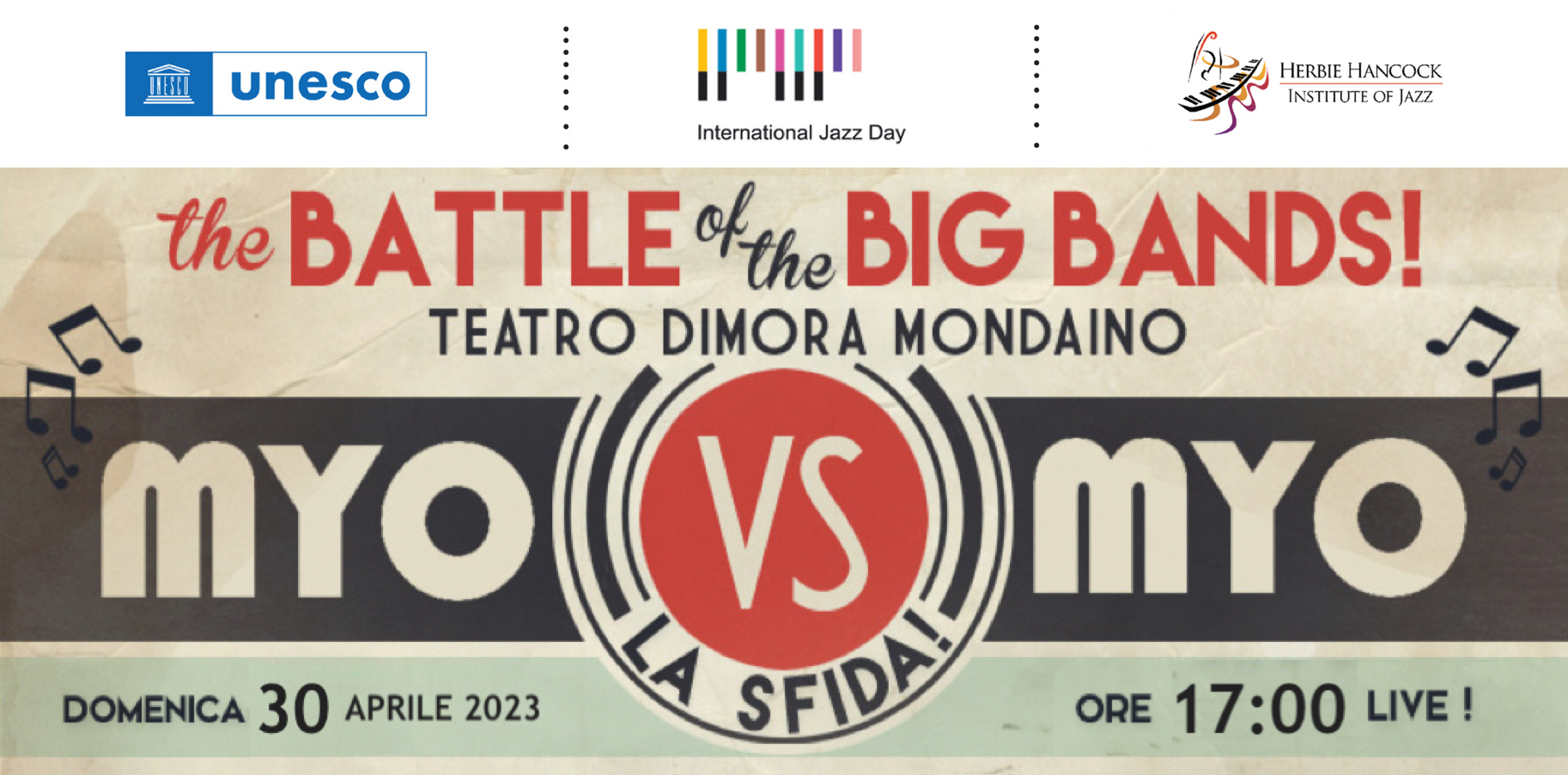 MYO vs MYO la sfida!
04/30
17:00
MYO, the young Jazz orchestra from Mondaino (Rimini), returns to the Teatro Dimora with an unmissable show on International Jazz Day 2023: on stage two Big Bands, 40 kids, a real swing challenge that will see the Mondaino Youth Orchestra tell the origins and evolution of jazz.
The concert will take place at the end of five days of work, during which MYO will begin the recording of its next recording project at the Teatro Dimora.
After Keep Swingin' (2014) and MYOandFriends (2017), MYO vs MYO will be released in the autumn and will feature the under and over18 line-up, in a double CD that promises to be captivating and full of surprises.
Organizer(s)
MYO Mondaino Youth Orchestra
Contact Person: Michele Chiaretti
Email: [email protected]
Teatro Dimora Arboreto
via arboreto, 6
Mondaino, Rimini/Emilia-Romagna 47836
More Celebrations in Italy for International Jazz Day 2023