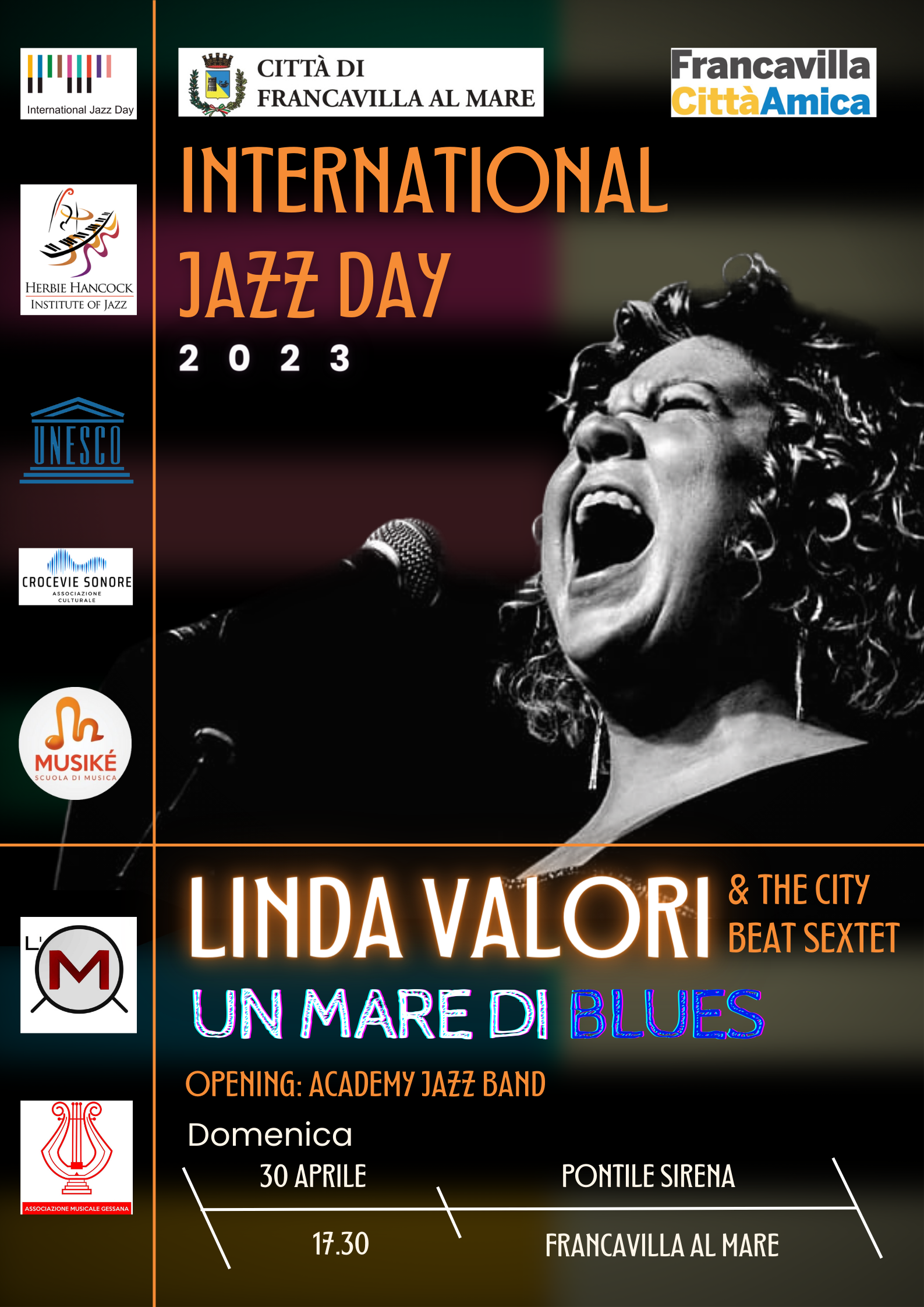 Un evento sospeso sul mare, grazie alla suggestiva location del Pontile Sirena, per celebrare la musica jazz in tutte le sue sfumature, attraverso una delle voci più importanti del panorama blues italiano e internazionale, in un viaggio sincretico fatto di blues, jazz, world music e pop.
Ad aprire la "Academy Jazz Band", un gruppo di appassionati allievi di alcune scuole di musica del territorio, che si cimenteranno in brani standard del repertorio jazzistico.
###
An event suspended over the sea, thanks to the suggestive location of the Pontile Sirena, to celebrate jazz music in all its nuances, through one of the most important voices on the Italian and international blues scene, in a syncretic journey made of blues, jazz, world music and pop.
The "Academy Jazz Band" will be opened by a group of passionate students from some local music schools, who will compete in standard pieces from the jazz repertoire.
Organizer(s)
ass cul crocevie sonore
Contact Person: Maurizio Paludi
Tel: +39 28648119
Email: [email protected]
Pontile Sirena
Lungomare J.F. Kennedy
Francavilla al mare, Chieti 66023
More Celebrations in Italy for International Jazz Day 2023