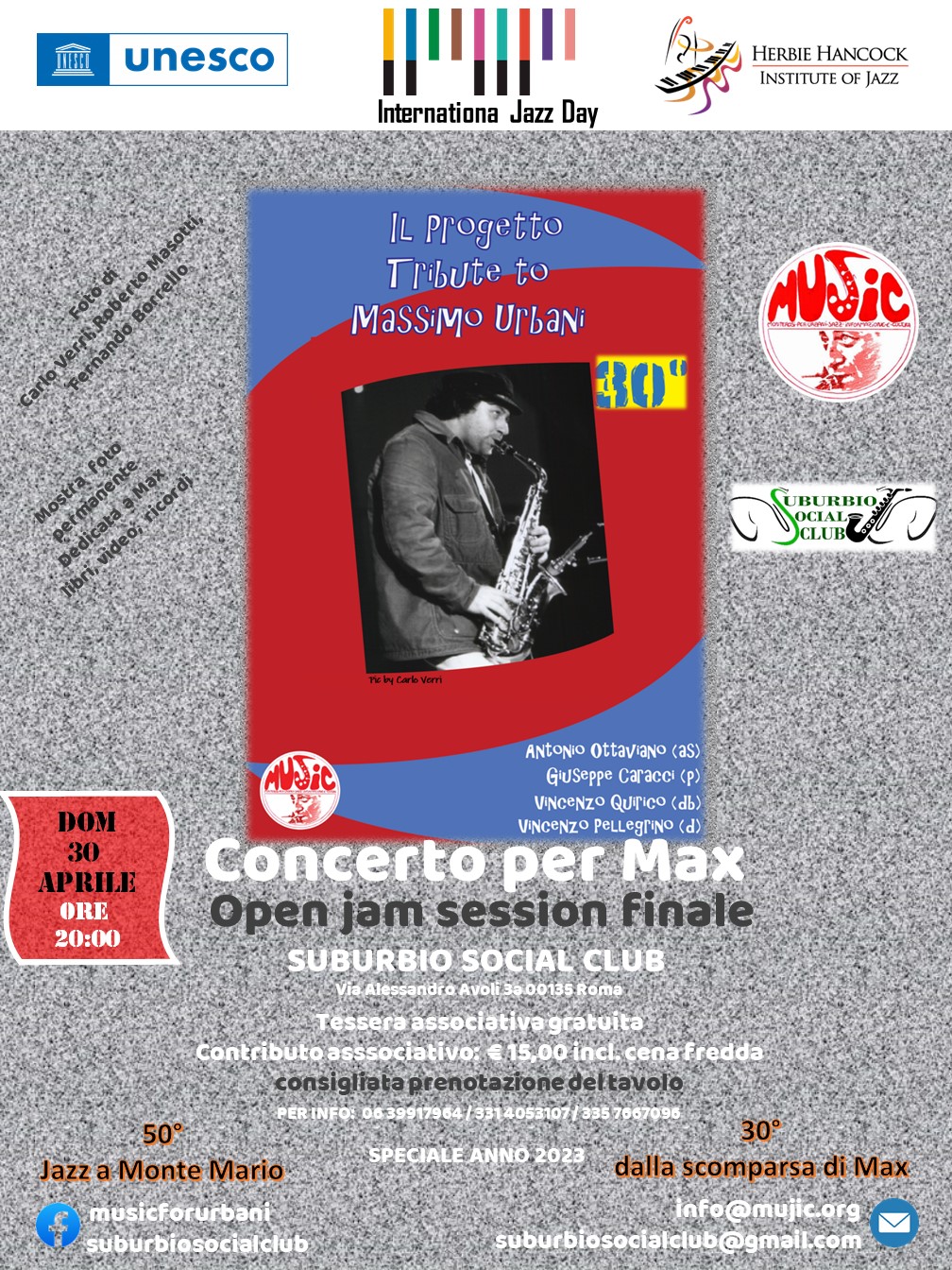 A brand new band of four young elements will dedicate a series of concerts to the great "alto sax" Massimo Urbani.
30 years after Max's death, the "Tribute to Massimo Urbani" project is an initiative that has the sole purpose of promoting new emerging talents by sharing very basic values ​​such as 'freedom of expression' and the 'passion for jazz' 360 degrees.
Starting from the main Bebop standards played by the great Massimo Urbani, and others, the formation combines various elements related to the versatility of contemporary jazz, with a particular focus on improvisation.
The International Jazz Day is the occasion to present to the wide public this initiative.
Organizer(s)
Associazione MUJIC
Contact Person: Luca Marino
Tel: + 39 3357667096
Email: [email protected]
Suburbio Social Club
Via Alessandro Avoli, 3a
Rome, Italy 00135
More Celebrations in Italy for International Jazz Day 2023