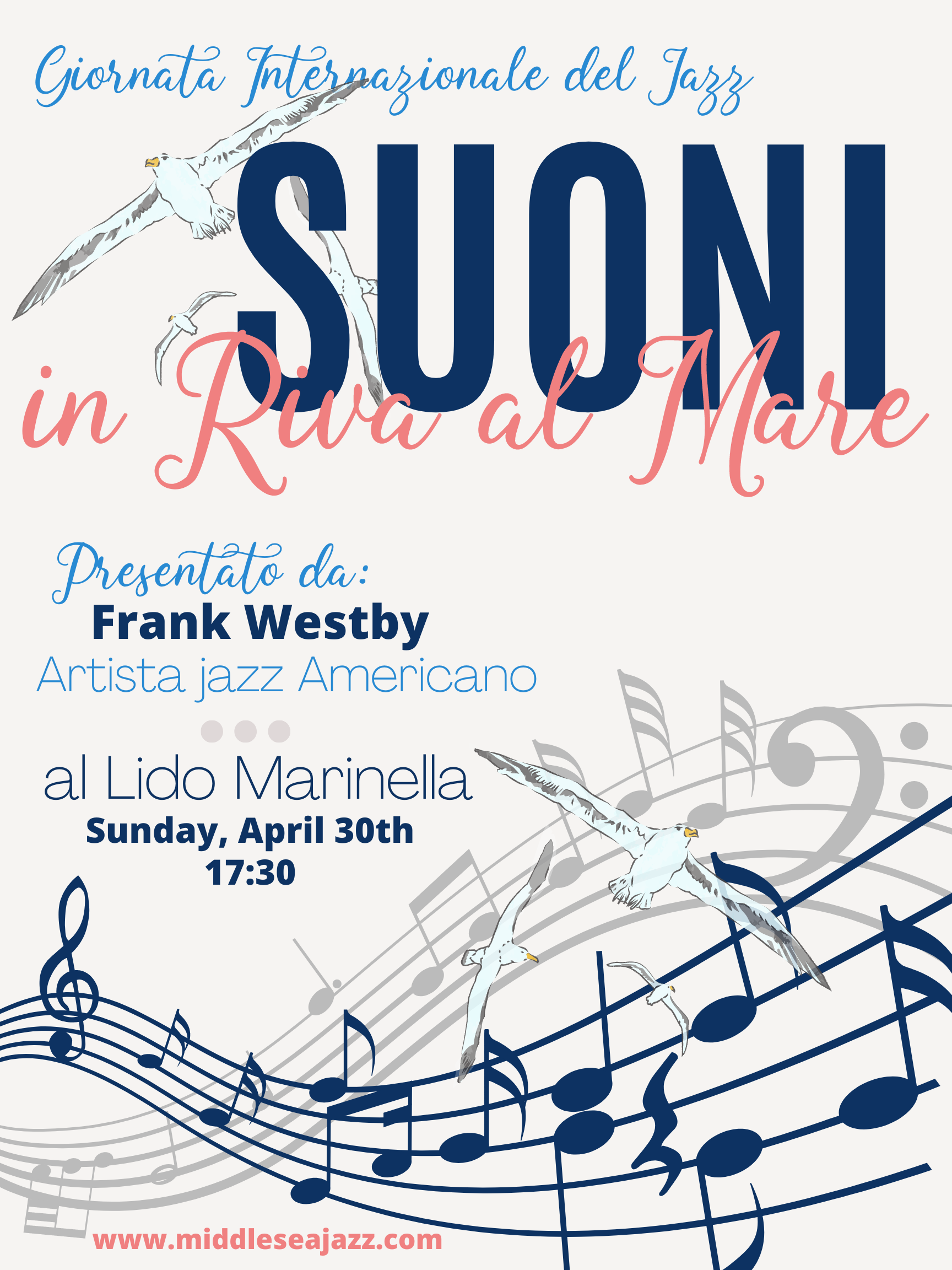 We are pleased to announce that we will celebrate International Jazz Day on the seafront at Lido Marinella in Meta, Italy. American jazz pianist, WG. will be the featured artist.
We believe the IJD under-the-sea theme is perfect for all of us because we are all a part of the sea and it is a part of us.
Jazz is about many cultures and many destinations creating one sea of jazz. Our event's focus is to help people realize the sea's relationship to jazz and global life. We want to promote Jazz and help citizens of the world understand our global unity in the way that musicians' playing styles make each version different with their improvised solos.
.
Jazz offers hope that we can also do this for our world.
Organizer(s)
MIDDLE SEA JAZZ
Contact Person: LANA SORRENTO
Tel: + 39 333 933 7418
Email: [email protected]
More Celebrations in Italy for International Jazz Day 2023