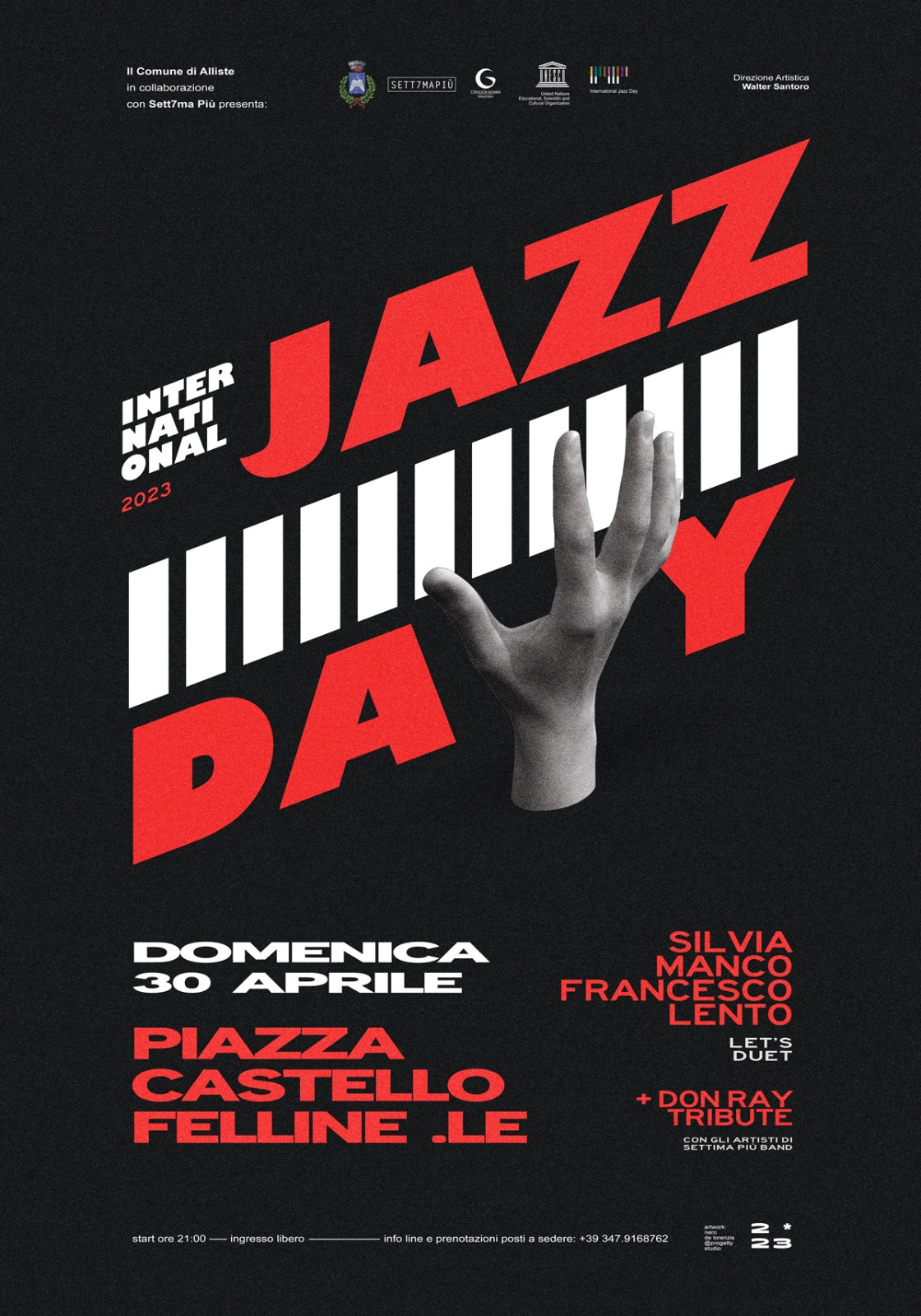 JAZZ DAY 2023
04/30
21:00
Concerto finale dello Spring festival
Nella suggestiva piazza Castello in Felline Lecce Italia
Si esibiranno Silvia Manco pianoforte e voce
Francesco Lento alla tromba con jam session finale.
Ingresso libero.
###
Final concert of the Spring festival
In the charming Piazza Castello in Felline Lecce Italy
Silvia Manco piano and voice will perform
Francesco Lento on trumpet with final jam session.
Free admission.
Organizer(s)
Settima più
Contact Person: Walter Santoro
Tel: +39 3479168762 762
Email: [email protected]
Felline
Piazza Castello
Piazza Castello
Felline, Lecce Puglia 73040
More Celebrations in Italy for International Jazz Day 2023