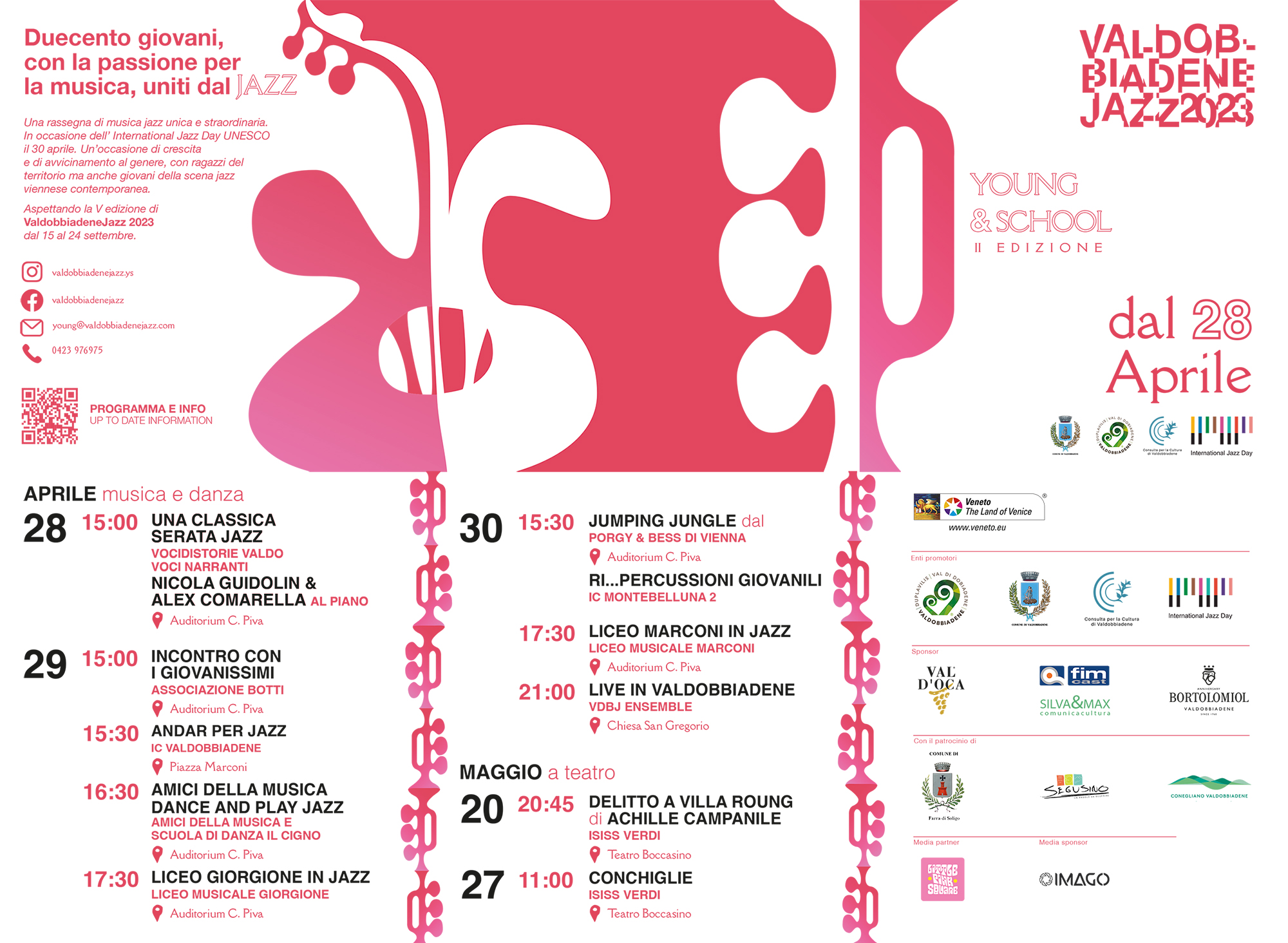 The city of Valdobbiadene, UNESCO heritage site for their incredible hillside vineyards, will host from the 28th April 2023, the second edition of the ValdobbiadeneJazz Young&School festival.
More than 200 students, from our region and also from Vienna, from primary schools to the conservatories directed by their teacher will perform Jazz Music for a weekend as unique and extraordinary as Jazz Music is and on the 20th and the 27th of May, Jazz goes to theater and will be the soundtrack of two students performances.
An opportunity of growth for our community, with the aim to promote Jazz Music, as a unique art, the best expression of freedom and talent…waiting for the fifth edition of ValdobbiadeneJazz festival in September 2023.
Organizer(s)
VALDOBBIADENEJAZZ
Contact Person: Silvana Curto
Tel: + 39 0423 976975
Email: [email protected]
AUDITORIUM C.PIVA
VIA C.PIVA 53
VALDOBBIADENE, TV 31049
CHIESA DI SAN GREGORIO MAGNO
8 Via Giuseppe Garibaldi
Valdobbiadene, Veneto 31049
More Celebrations in Italy for International Jazz Day 2023