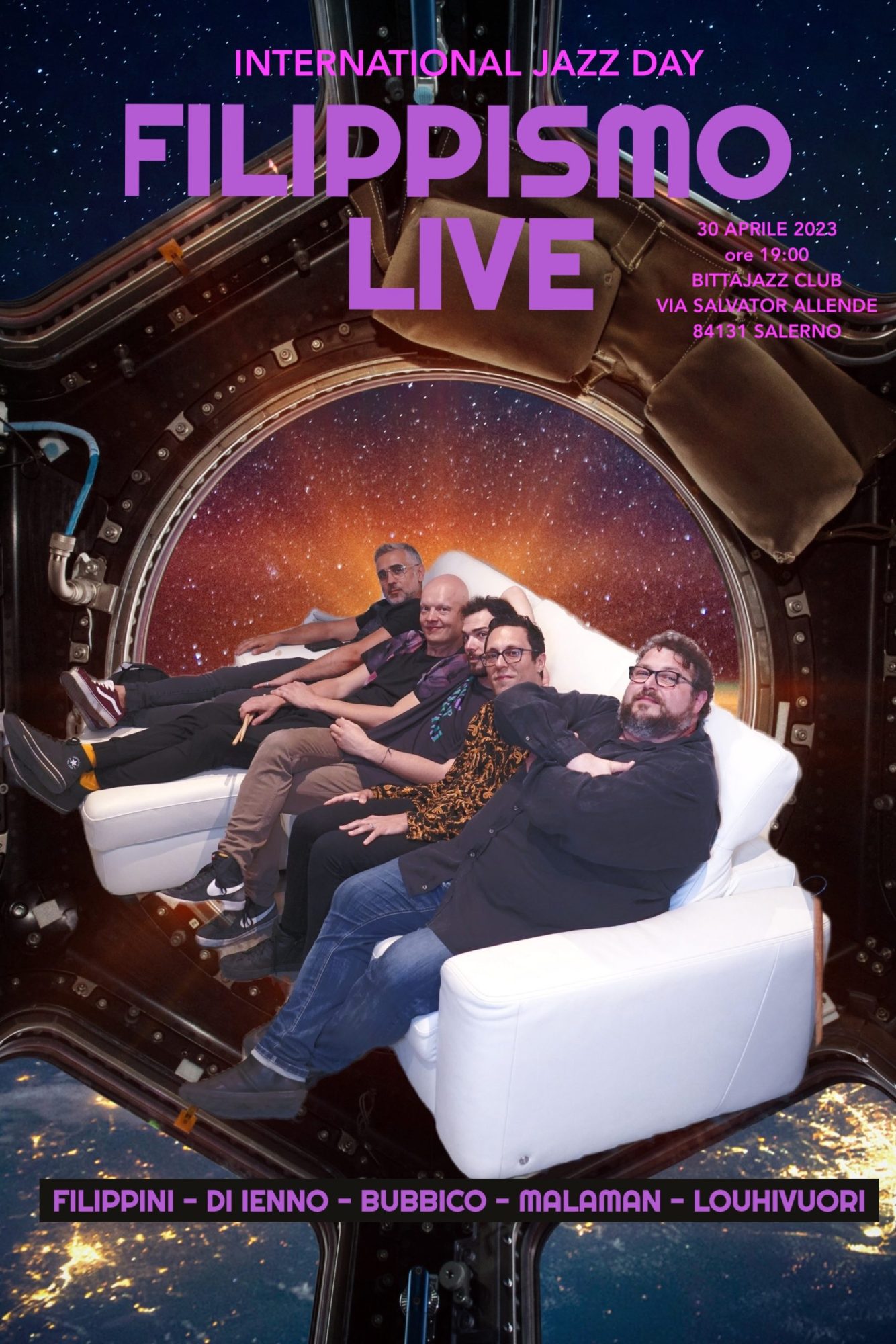 "FILIPPISMO LIVE" is the new project by the european acclamied pianist Claudio FILIPPINI, who puts together a brand new band made up of extraordinary musicians such as Gianluca DI IENNO on keyboards, Filippo BUBBICO on guitar, moog and vocals, Federico MALAMAN on bass and Olavi LOUHIVUORI on drums.
In this show Claudio portraits himself through his music in an authentic way, giving the audience an hour and ten minutes of beauty and light-heartedness.
A circle of contemporary artists, five kindred souls in perfect synergy, guided by the fierce desire to be together on stage, involving the audience and reawakening the joy of live music.
An ode to love, sharing and positivity.
Organizer(s)
Contact Person: Alessandra Velarte
Tel: + 393333504125
Email: [email protected]
Bitta Jazz Club
Via Salvator Allende,
Marina D'Arechi, Salerno 84123
More Celebrations in Italy for International Jazz Day 2023