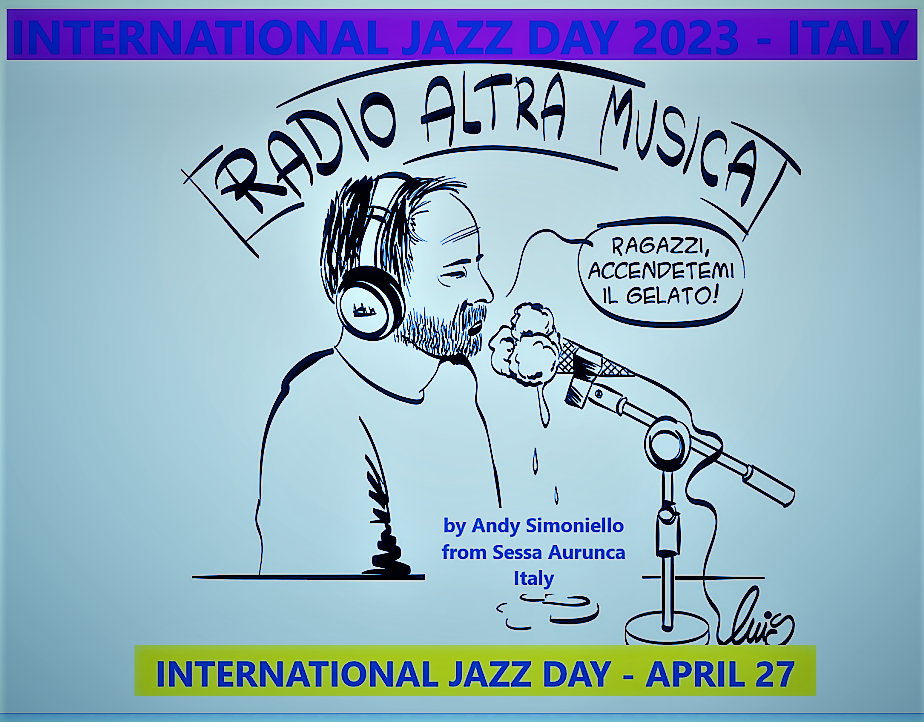 RADIO ALTRA MUSICA
An italian radio program conducted by Andy Simoniello transmitted every Thursday evening, with rock, progressive, jazz, country, folk and many other kind of alternative music. Play completely jazz music during the all program on the occasion of the Jazz International Day, every year.
Web on Broadcasting web:
PROGSKYwebradio - www.progsky.com --- thursday 21-22:30 italian hour
PLAY4YOUwebradio - www.play4you.it --- Domenica/Sunday 19-20:30 ora italian hour
Registrazione/Recording su Facebook with Soundcloud on "Radio Altra Musica" group.
Contact: ANDY SIMONIELLO | +393201955867
Official Website: https://www.facebook.com/andy.simoniello
Organizer(s)
Contact Person: ANDY SIMONIELLO
Tel: +39 3201955867
Email: [email protected]
SESSA AURUNCA (CE) ITALY
Via RACCOMANDATA
1/12
SESSA AURUNCA, CE 81037
More Celebrations in Italy for International Jazz Day 2023