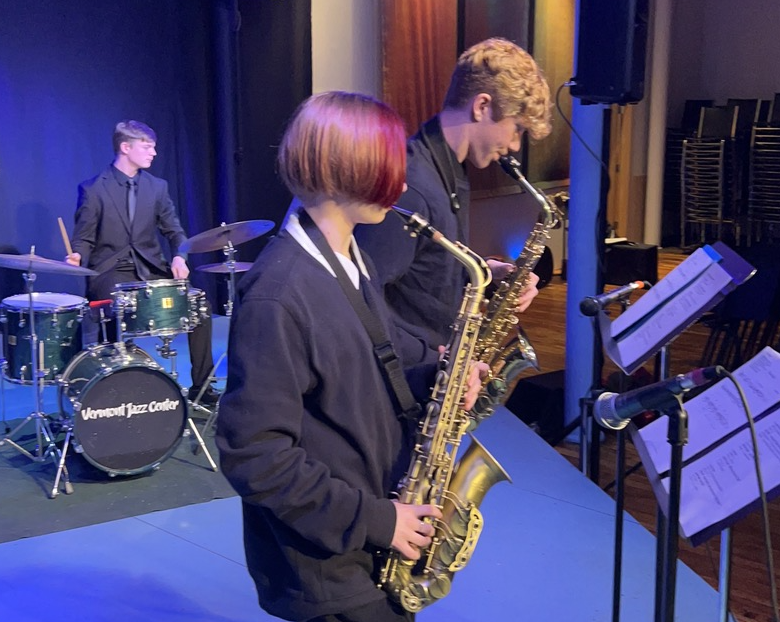 At the end of each semester, the VJC celebrates the efforts made by the participants of their ensemble program. This semester nine groups will be performing an afternoon's worth of material demonstrating the rich variety of styles inherent in jazz music.
From 1:00 - 6:00 pm EST attendees will hear a multigenerational array of musicians playing jazz standards, Latin Jazz, samba percussion, jazz vocals, guitar-based arrangements, carefully scripted horn arrangements and swinging music from the blue note era.
Come enjoy great jazz and support live, local music. Suggested donation to attend the VJC's ensemble concert is $5.00 per person, all proceeds will go directly towards the VJC Scholarship Fund.
Organizer(s)
Vermont Jazz Center
Contact Person: Ginger Morawski
Tel: +1-802-579-5515
Email: [email protected]
More Celebrations in United States for International Jazz Day 2023