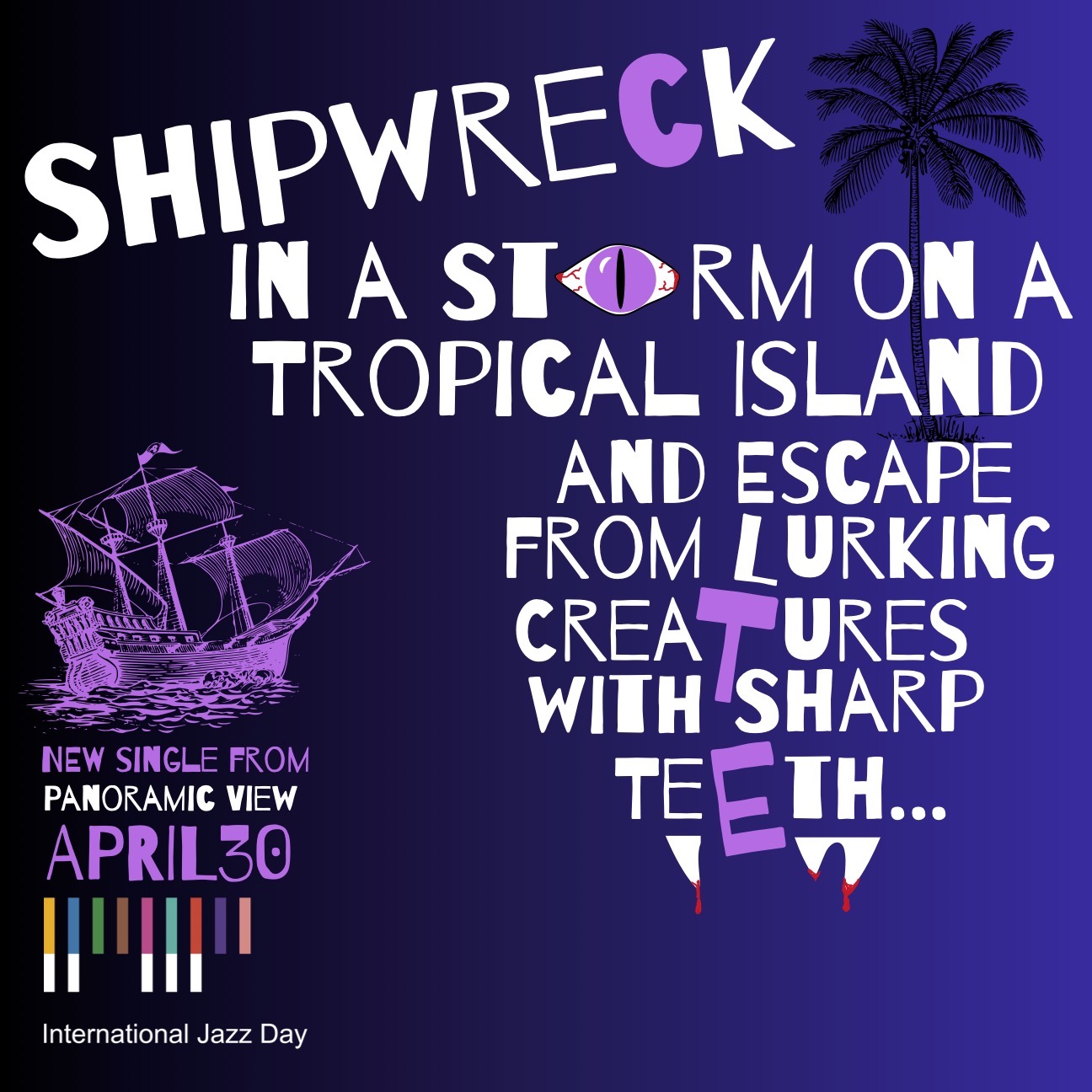 "Shipwreck In a Storm on a Tropical Island and Escape from Lurking Creatures with Sharp Teeth…"

by Aaron Abrahamson Cote & Panoramic View
There's often this cyclical question of "what are we doing with Steel Pan in the 21st century?" This piece references several different origins and influences of Caribbean culture while taking an approach from outside the islands, and landing back in the islands. "Shipwreck..." is simply music made with love. A bright tropical flavor fused with darkness. For fans ranging from sippy to trippy to hippie, with a splash of math rock.
Featuring:
Aaron Abrahamson Cote • Steel Pan, Percussion, & Drum Set
Stephen Grueb • Tenor Saxophone
Glenn Kennedy • Guitar
Brad Thibodeaux • Bass
Organizer(s)
Panoramic View
Contact Person: Aaron Cote
Tel: +
Email: [email protected]
More Celebrations in United States for International Jazz Day 2023