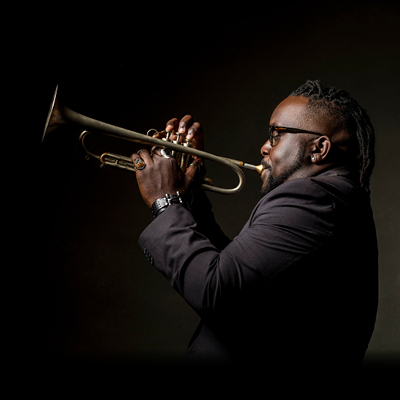 Trumpeter Marquis Hill headlines the 61st Reno Jazz Festival on Friday, April 28. From his beginnings as one of Chicago's most thrilling young trumpeters, to his current status as an internationally renowned musician, composer and bandleader, Marquis Hill has worked tirelessly to break down the barriers that divide musical genres.
Opening the evening will be the University of Nevada, Reno's flagship jazz ensemble, Jazz Lab I.
Over three days, April 27-29, the Festival presents an incredible lineup of jazz artists and educators devoted to educating and inspiring the next generation of jazz musicians. Festivalgoers can watch headliner concerts, participate in the Festival Jam Sessions, and attend 20+ workshops and clinics.
Organizer(s)
School of the Arts at the University of Nevada, Reno
Contact Person: Shoshana Zeldner
Tel: +1 775 784-4278
Email: [email protected]
Pioneer Center for the Performing Arts
100 South Virginia Street
Reno, NV 89557
More Celebrations in United States for International Jazz Day 2023