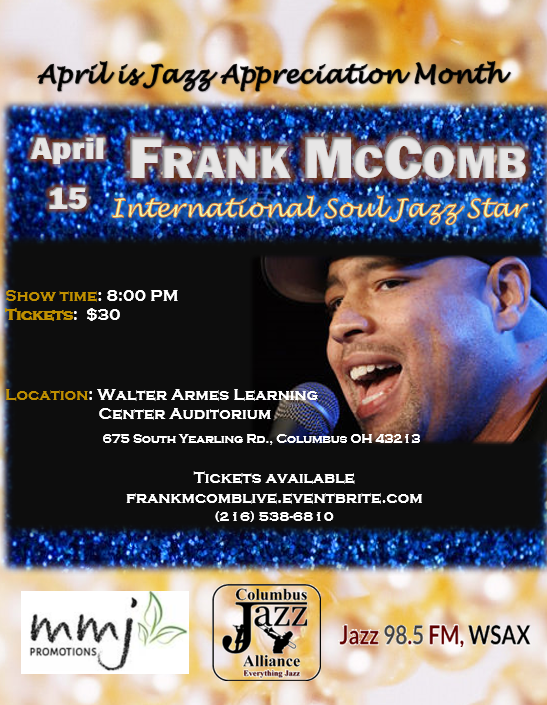 You're invited to spend an evening with International Jazz and Soul Jazz hitmaker, Frank McComb. Join us as we welcome Ohio native Frank McComb. Saturday April 15th, 8pm at the Walter Armes Learning Center Auditorium at Whitehall-Yearling High School, for a night of great Jazz.
Frank McComb is a divine soul man who speaks with the native tongue of soul, jazz, blues and pop. His virtuoso vocal and piano work has made him not only an indispensable and highly sought-after session musician, but a favorite on the soul, jazz and R&B scenes.
His fans affectionately describe his work as the perfect combination of Donny Hathaway, Stevie Wonder, Herbie Hancock, and Chick Corea. Also tune in on April 30th for our 24 hour Radio Broadcast.
Organizer(s)
Columbus Jazz Alliance & MMJ Promotions
Contact Person: Sax Johnson
Tel: + 1-614-809-7720
Email: [email protected]
More Celebrations in United States for International Jazz Day 2023