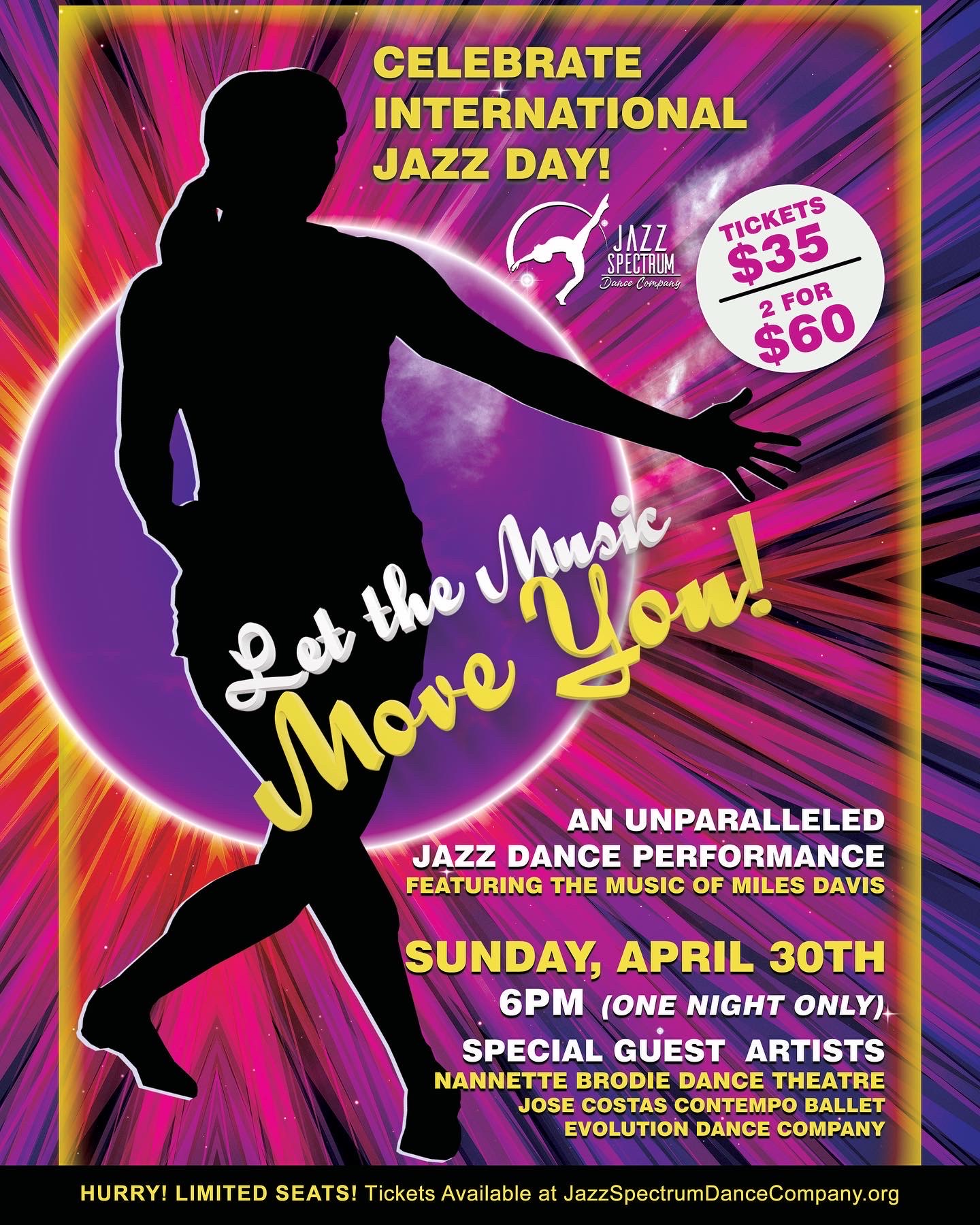 On April 30, 2011, the United Nations declared "International Jazz Day," which has since become an annual celebration recognized by jazz artists worldwide. Jazz is widely acknowledged as an art form that unites people globally, and Jazz Spectrum Dance Company is excited to do our part!
Join us in celebrating this special day alongside Evolution Dance Company, Jose Costas Contempo Ballet, and Nannette Brodie Dance Theatre as we showcase the uplifting music and dance style of jazz!
Curated by former JSDC dancer Jeni Jones and hosted at our home studio, Spectrum Dance Center, audience members will be taken on a musical journey through jazz history and movement that is sure to inspire.
Organizer(s)
jazz spectrum dance company
Contact Person: Janell Burgess
Tel: +1 3238079100
Email: [email protected]
More Celebrations in United States for International Jazz Day 2023