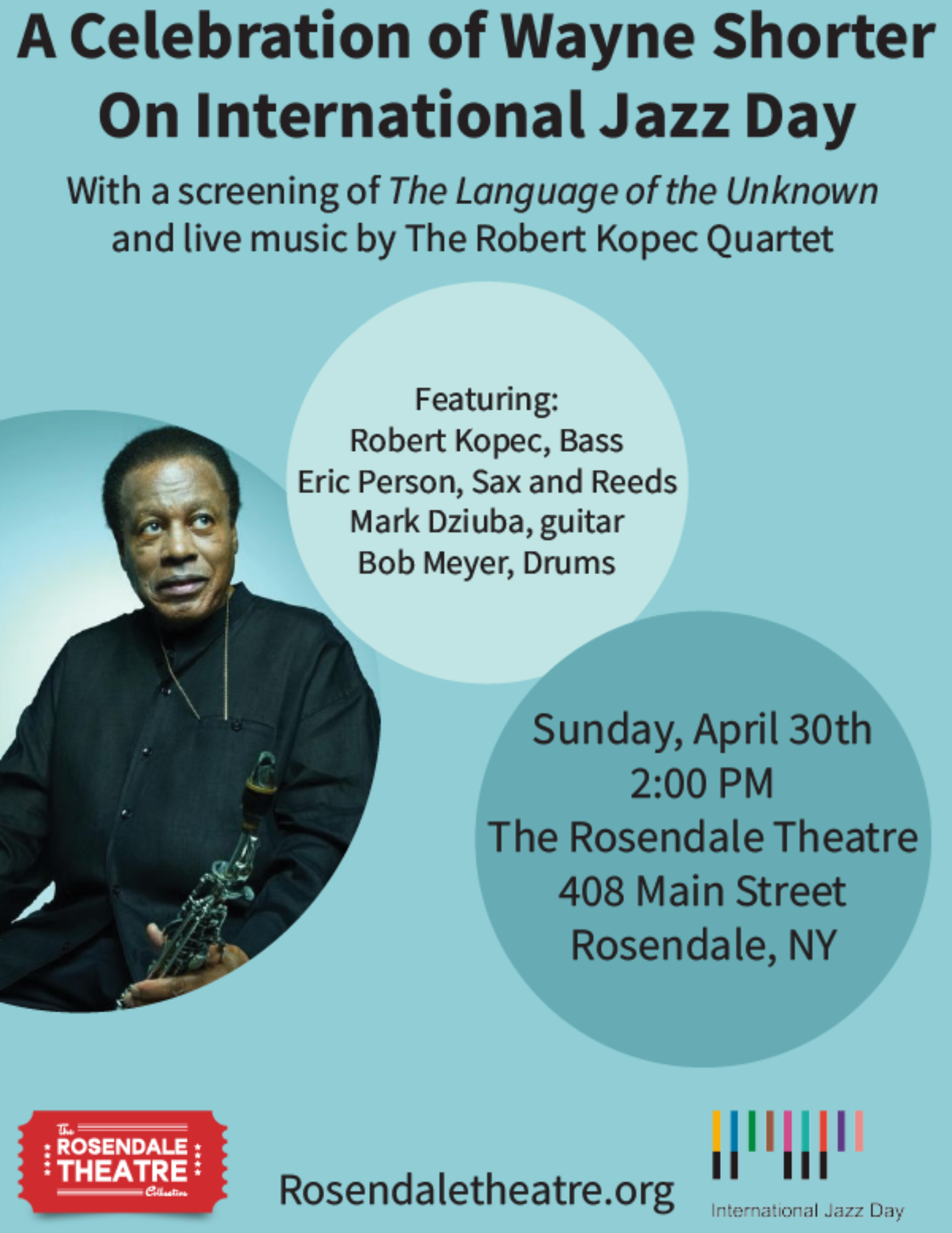 The Rosendale Theatre will join thousands of Independent artists and organizers on all seven continents presenting an astonishing array of performances for International Jazz Day, the world's largest celebration of Jazz, the universal language.
This is a double header event featuring a documentary film and live music!
At 2 PM we pay tribute to the late jazz legend Wayne Shorter with a screening of Wayne Shorter - The Language of the Unknown (2013/ 56 minutes). Following the film we will have live music featuring the Robert Kopec Quartet.
Organizer(s)
Rosendale Theatre Collective
Contact Person: Carrie Wykoff
Tel: +1 8456588989
Email: [email protected]
More Celebrations in United States for International Jazz Day 2023