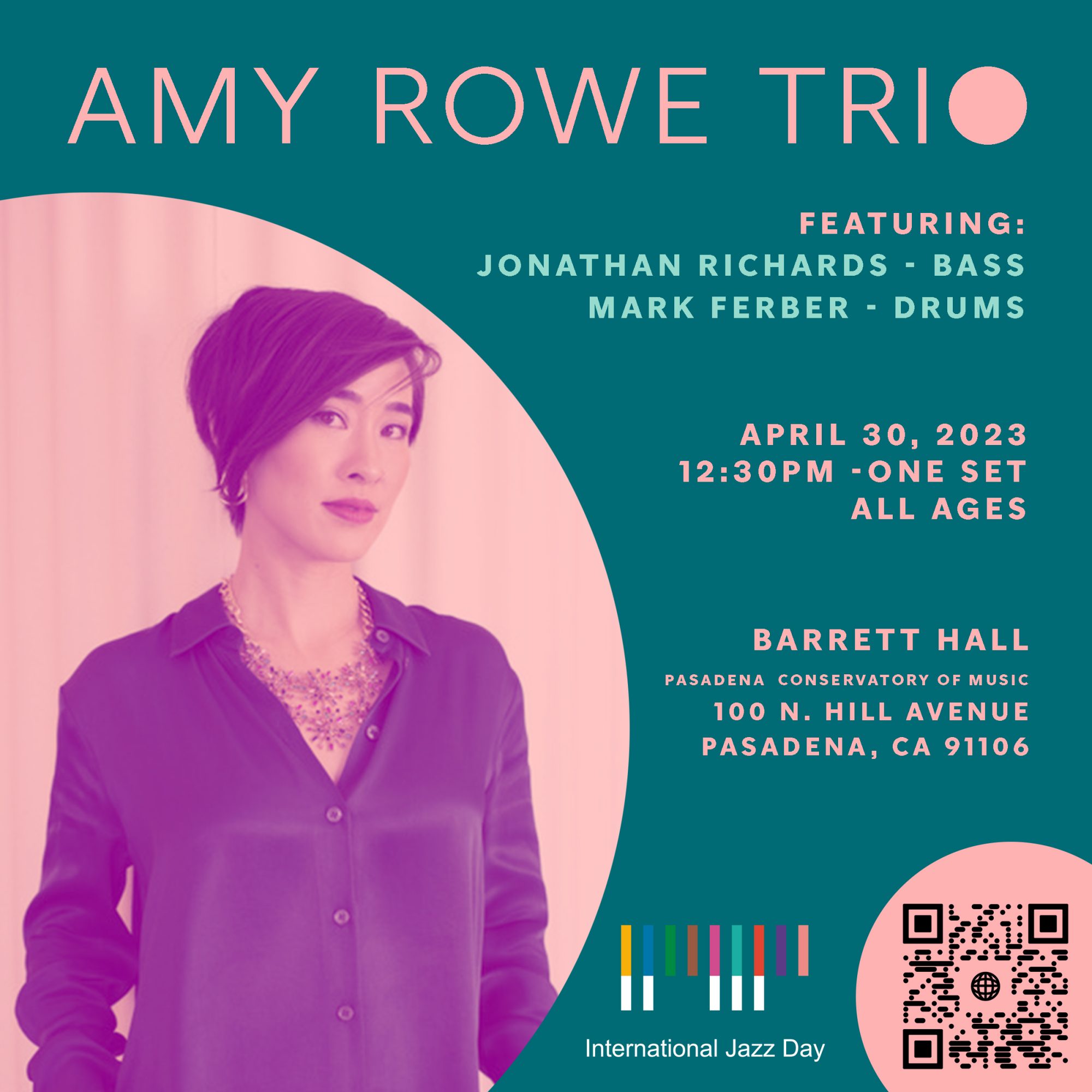 Celebrate International Jazz Day with the Amy Rowe Trio! This concert will feature original music and some classic favorites!
Featuring:
Amy Rowe- Piano
Jonathan Richards- Bass
Mark Ferber- Drums
Barrett Hall (Located within Pasadena Conservatory of Music)
100 N. Hill Avenue Pasadena, CA 91106
Barrett Hall is located on the Pasadena Conservatory of Music campus. There is a parking lot for the campus; parking is free.
Overflow parking is available at both 50 N. Hill Ave. and 72 N. Hill Ave.
More Celebrations in United States for International Jazz Day 2023