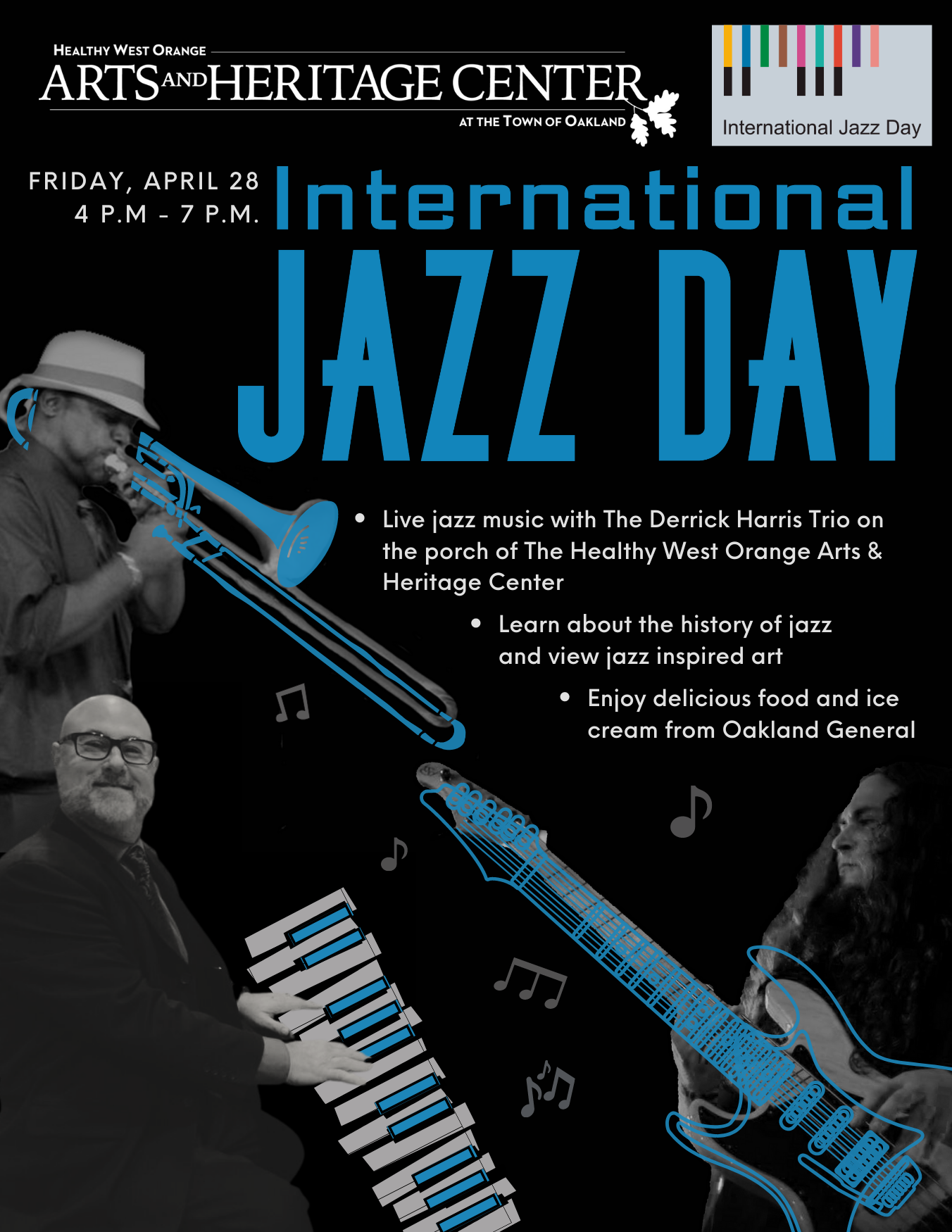 Celebrate International Jazz Day with a free concert at the Healthy West Orange Arts and Heritage Center. Spend the afternoon enjoying jazz trio The Derek Harris Trio on the Center porch from 4 - 7 p.m. on Friday, April 28, presented by the Town of Oakland. Band member and Florida native Derrick Harris, a trombone player since age 11, is a member of the Dr. Phillips Performing Arts Jazz Orchestra.
Learn about the history of jazz with a mini museum exhibit plus jazz themed art.
The Center, located at 126 W. Petris Ave., will be open from 10 a.m. - 7 p.m. on April 28.
Visitors will also experience the "Portrait of Grace: Women's Art & History" exhibition, which features art, historic photographs, documents, and artifacts.
Organizer(s)
Healthy West Orange Arts & Heritage Center at the Town of Oakland
Tel: +1 4076561117
Email: [email protected]
More Celebrations in United States for International Jazz Day 2023